August 24, 2022 — Jt Spratley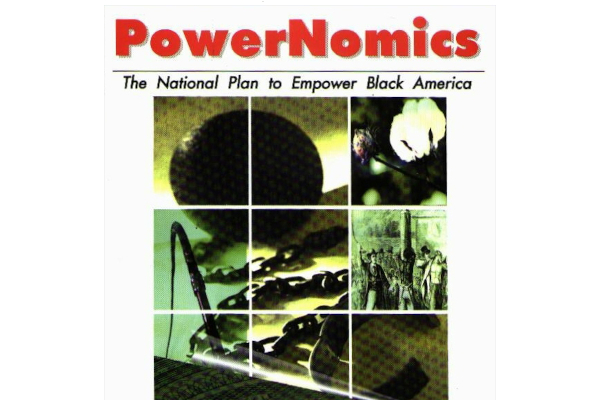 The idea for writing this unofficial PowerNomics guide for Blacks, American Descendants of Slaves (ADOS), African Americans, etc. came from a short PowerNomics reading session. I only had time to read maybe four pages before having to stop. However, I think this quick-start manual will prove helpful for Blacks who want to contribute to their community but lack the energy for reasons that I'm not here to judge.
At times I'll drop random ideas that could be a useful starting point for those considering the entrepreneurship route. If you take on any of the ideas, share it with your community via social media so that we can support you. So that I can support you.
---
Black History
We're at a point where we need some Black-owned, Black history schools to reveal all of the white-washed slavery and African history. I need to find more people like Not Your Momma's History. All African Americans should have at least basic historical knowledge about how the United States have mistreated Blacks in regards to:
Black codes and modern legislature primarily aimed at destroying Black families
I'm extremely guilty of this myself. I've just recently learned about some of the Black history movies I wrote about which include Black Marvel movie stars. I think the list is a good start for teens and young adults. I'll write general Black history listacle after I find more. Two must-watch films that deserve honorable mentions now:
Religion and Personal Growth
I am not a Christian and do not have solid knowledge on the religion. The same applies to Muslim ways, Ma'at, and "the most high." I won't even skim the surface on those though because I know nothing about them.
I've been in many churches, some predominately Black and others White. I remember someone telling me that the primary purpose of the Christian church is to act as a conduit between the Christian believer and the Christian God. What I've seen, however, is that many churches (black and white) have a toxic culture with elitism issues based on how good a Christian presents to others. I suppose you could counter this point with "gotta take the good with the bad." And my response would be that a toxic church community would indicate bigger issues in its leadership and surrounding community.
Church-goers, what happens with the money you put in that shiny donation plate? How much of your dollar goes into programs to help your community? You should know much goes into improving your "user experience (UX)" as a supporter:
Public address (PA) system
Heating, ventilation, and air conditioning (HVAC)
Decent bibles
Meeting spaces
Accessible entrances and restrooms
Parking lot without pot-holes
Online presence to keep members updated on upcoming events
My personal opinion, you should not be attending a church with a pastor/minister who prioritizes things flashy crap over the community. I didn't do the research to determine if that applies to this pastor who was robbed months ago mid-sermon, but it is still something to think about.
I've already discussed things that I believe Black men should know these days.
Politics and Situational Awareness
I'd admitted before that I know little about politics. I started learning from Black people with a specific goal:
I cannot lead with better sources for now. But I can recommend that you learn about the goals of your:
City mayor and council
State governor
Follow their social media accounts and watch their meetings.
Self-Sufficiency and Black Owned Businesses
I've already written in-depth on why Blacks should support Black owned businesses. I've covered many types of Black-owned businesses, and I will continue to do so whenever I have time. Look to shop Black owned first in regards to:
Shoes and apparel
Gas and fuel
Groceries
Medical supplies
Radio communications
School and church
Construction and home improvewment
Information Technology (IT) and digital marketing
Transportation
Sports and recreation
Real estate
Books and poetry
As always, if you know of any companies worth checking out, my contact options are at the bottom of the post. Read more about "doublespeak" and how to move politically from the "The 14-Point Black Male Political Agenda," by Dr. T. Hasan Johnson and The Onyx Report.
Black Culture
Nothing said above means anything if Blacks don't start to hold ourselves to a higher standard. Ice Cube's Contract with Black America (CWBA) is a good read. But we seem to need a dedicated Code of Conduct, with simplified versions, clearly explaining standards on how we should conduct ourselves as a people. Sports coaches, Sunday school, YouTube channels, and Black studies college courses can only do so much for children whose fathers aren't in the home. Before I continue, don't confuse that last that most fathers are in their kids lives. The problem is there is that women are incentivized to:
Have a child and put the father on child support
Get divorced to get free money in the form of alimony
More on that in my post about racism and misandry.
Black Music and Feeding the Subconscious Self
We need to be more selective in the music we support with our radio, Spotify plays, etc. I'm tired of music about wasting money, one night stands, and doing drugs. That stuff affects you subliminally more than we realize. Listen to more Rakim, KRS-One, Nas, Common and others with a constructive message.
I listen to a bunch of instrumental stuff when I work and study. If I want to listen to scratch that "Black owned" vibe I'll start something from the Pieces Of A Dream band. I love all of their stuff.
Last thought: take more pride in your written communication skills.
Tags: black-community, books