July 28, 2023 — Jt Spratley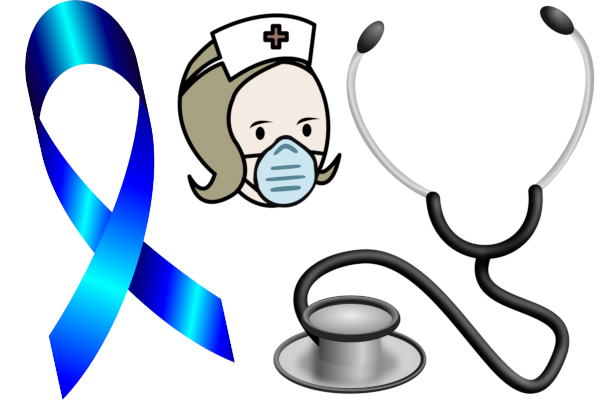 A few months ago, I attended a Norfolk State University (NSU) black history webinar about how native Black Americans are treated by healthcare service providers. I saw few men in attendance. Furthermore, the talk was led by and mostly catered to Black women. There was one major point that deserved more attention.
---
Originally published February 08, 2023.
Black men avoid doctors the most but for understandable reasons. There's plenty of anti-Black male (racist and misandrist) medical US history. There are solutions for us Black men, though.
Ask Questions When Not 100% Sure
Always ask questions and get a second opinion if you're not comfortable with the information a medical provider gives you. Don't act like you understand when you truly don't. Swallow your pride and ask why, what does something mean, or for a simpler explanation. Sometimes, people use complicated language or doublespeak to obscure the fact that they don't truly understand what they're saying. Doctors (even the specialists) and nurses are not immune from this egotistical error. Remember, none of them are an expert in "all the medical things." They likely know far more, but they do not know your body better than you. And they don't know everything about every medical condition you have.
Do Your Own Research Before Medical Appointments
To truly get the most out of your time in the doctor's office, research your symptoms beforehand and write a list of questions. This allows you to ask informed questions about the doctor's conclusions and alternative treatment, and easily plug in notes. Sometimes, the answer to your problem is a healthier food or drink such as Kombucha, third-party tested supplements, or Traditional Medicinals Smooth Move tea (available in department stores). Ask your doctor what they think about those alternative remedies. You might save some money.
Be Suspicious of Doctors who Discourage Personal Research
Just like any other organization, medical centers and medical care teams have a bottom line (income) goal and culture. Either negatively affects you when a doctor prescribes the most expensive medication to treat your condition or provides less care due to your skin color. There are many people talking about White doctors killing Blacks across the web and sharing resources such as Black mental health provider listacles.
Find a Black Doctor
It is no secret that Blacks have been victims to many unethical medical experiments. The Tuskegee Syphilis experiment in 1932 is well known, partially thanks to the movie "Miss Evers' Boys." Consortium on the History of African Americans in the Medical Professions (CHAAMP) maintain a larger list of Black healthcare films. A lesser known but just as important example is Henrietta Lacks, a Black woman "whose cells were collected from her body and used for medical research without her consent in 1951" after her death. The Black Veterans Project is suing Veterans Affairs (VA) for awarding Black veterans less medical benefits, or blocking them completely without good reason. That's awfully similar to how Blacks were denied GI Bill benefits after World War II (WWII). There are databases with statistics to help compare the quality of healthcare centers, but many likely stick to reviews on Yelp and social media.
The history of racist medical experimentation is only one of many reasons that pro-Black folks recommend seeking seek a Black doctor whenever possible. Some solutions don't work as well for Blacks when compared to Whites. A simple example: most skincare products sold in stores are white. That's why I get mine from Black-owned businesses Herb'N Eden and Browndages.
Some conditions affect Blacks worse due to less money for quality, ongoing healthcare. For example, Black men are diagnosed with, and die from, prostate cancer at a higher rate than White men. This statistic isn't related to race. It is the result of many Black men not being able to afford to get regular checks to catch and mitigate such issues earlier on. By the way, prostate cancer kills more than breast cancer, another disease which can also affect males. Black doctors are more likely to know (and share) these statistics because they're affected by them also. This offsets potentially racist medical care and doubles as a rarely discussed way to support Black-owned businesses (#B1). Don't just believe me, though. Research it yourself, starting with this Medscape article and the Prostate Cancer Research Institute. The video below from Penn State is much shorter and more concise.
Black Male Mentorship
Communities centered around Black men mentoring Black males, meaning Black boys and Black men (not biological females), must be the foundation on which everything written above is built. Conversations about Black empowerment and "Black resistance" must include solutions for mentoring our brothers as:
I recommend that all men bookmark Sky is the Limit Foundation for child custody assistance and Solo Parent for parenting resources. Share them with current fathers. Keep in mind that you may be in position to need these resources in the future.
This is why I hope success for the New Era World, Black Man Lab, 100 Black Men, and My Brother's Keeper initiatives. This is also why I make the extra effort to support Black men-owned businesses. From what I've seen, a lot of Black women-owned businesses primarily serve females. That itself isn't a problem. Zoom out though and the apparent issue is that a lot of Black women are focused on helping Black females, even mothers with sons, not communities or nuclear families.
Black men deal with racism the most, including business and anti-Black misandry between intimate relationships and US laws.
Black men and boys sharing knowledge with effective communication is essential for true Black empowerment. It should be discussed more, and Black men must obviously do it ourselves.
Dick Gregory on which direction to sleep.
Tags: black-community, health, sports