September 15, 2022 — Jt Spratley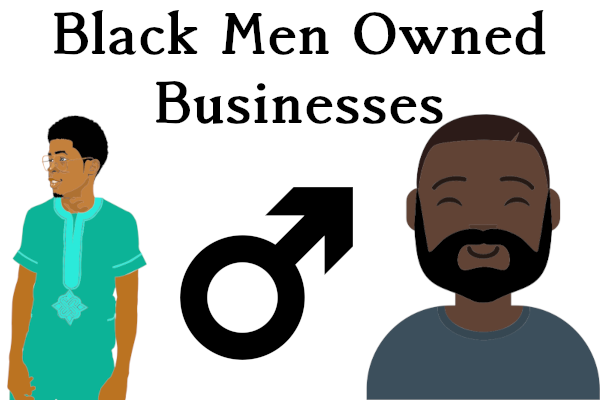 I've purchased from over 20 Black owned businesses in the past few years. I've recently heard that Black men are refused financing to start businesses at a higher rate, compared to Black women. Dr. T Hasan Johnson has shared stories about Black men bringing on a Black woman simply for the higher rate of approval. This made me curious.
What is the ratio of "Black first," or "B1," companies owned by Black men compared to Black women which I have supported? And what are the correlations?
---
I understand that there are many attempts to revise how the United States refer to African Americans, or Black people. The two most popular ones today are American Descendants of Slaves (ADOS) and Foundational Black Americans (FBA). While I appreciate the efforts of both initiatives toward reparations, everyone understands Black people, including search engines. There are also the more generic terms: "people of color" (PoC), "minorities," and "black and brown people." I don't use these because they're normally in politics and marketing campaigns used as "doublespeak," basically bait-and-switch, to gather Blacks' support but actually help other minorities instead. Immigrants, white women, and gays are common beneficiaries of this tactic.
Black Owned Businesses I've Supported
Below is a list of 13 companies I've purchased from, written about on this blog, and confirmed the ownership. This is what I'll be referencing for most of this question post.
| Company | Owner's Gender |
| --- | --- |
| Blairisms | 2 Black Men |
| Browndages | Black Couple |
| Champ Boxers | Black Man |
| D'IYANU | African (Nigeria) Woman |
| D.O.P.E. | Black Man |
| Enda | African (Kenyan) Woman and White Man |
| Herb'N Eden | Black Couple |
| LHP | Black Man |
| Luxe Brand Shoelaces | Black Man |
| Negash | Black Man |
| Noble Honey Co. | Black Man |
| VIP Wear Ltd | Black Man |
| Uncommon Bees | Black Man |
I'm the X Factor
Most of these companies are owned by Black men. But it is important to remember that these are companies that offer products that I value as a:
Black man
Man aware of the many layers of Black misandry
Historically Black college and university (HBCU) student
Person with a top-tier sweet tooth for honey products
To clarify, I don't buy from every Black owned business I find. There are small businesses I've ignored for various reasons:
Unattractive, outdated, and/or hard to navigate website
Strong religious theme
Focused on homosexuality
Gave off a misandrist (anti-male) vibe
I've dismissed a lot of companies that had a large selection for females, but few products for males. Interestingly, many "Black owned" listacles I've found are prominently filled with businesses by Black women for Black females. Some examples:
Comparing Black Women and Men Owned Businesses
A few months ago, I asked Twitter why there seems to be more Black owned businesses ran by women than men. Unsurprisingly, I only got one response because I'm not popular. But that one anonymous voter agreed with one of my beliefs.
I passively find Black female entrepreneurs on social media much more often than male counterparts. Why does it seem that most #BlackOwnedBusiness founders / CEO's are Women? Do they:

— Jt (@jtspratley) September 3, 2022
I believe that there are less Black men running businesses when compared to Black women and married couples. However, I also believe that Black men's businesses are more unique. Look at the companies I mentioned at the top of the post. They all have a one-of-a-kind selection. Most Black women's businesses I find are mostly resellers and common apparel shops. It is possible that I have this perspective because:
I'm most active on Twitter
Black men market their businesses less often from what I see when following the #SupportBlackBusiness, #BlackEntrepreneur, and #BlackOwnedBusiness Twitter hashtags
Black men are commonly ignored when doing good, especially for the community
I'm a man and probably don't realize the originality in females products
Support for Black Woman Owned Businesses
Black manosphere content creator Oshay Duke Jackson in a recent video discussed a Goldman Sachs initiative called "One Million Black Women." There are plenty others for Black women business owners, though.
Supporting Black Men Entrepreneurs
I felt lucky coming across this resource listacle for Black men during my quick research. Most results I got when emphasizing "Black men" were for Black women or "minorities." I also got a short to-do list from content creator Humble DAD, often seen on the Lapeef Network:
Have a great circle of people.
Know your finances at the beginning.
Know your customers.
Market well.
That's good for men aspiring to go the entrepreneurship route, but what about the brothers who've started a business? What's the solution for offsetting Black misandry? I've already written an extensive piece on digital marketing for Black business owners, along with many other posts for the Black community. I reckon it's similar to supporting independent artists:
Purchase products and services.
Send feedback with the company owner so that they may improve.
Share your experiences across social media.
Write reviews on Google, Yelp, etc.
Spread the word.
I never made an effort to support mostly Black-owned businesses run by men. Judging by my list at the top, my preferences negate the need, for now.
Tags: black-community, professional-development