August 10, 2023 — Jt Spratley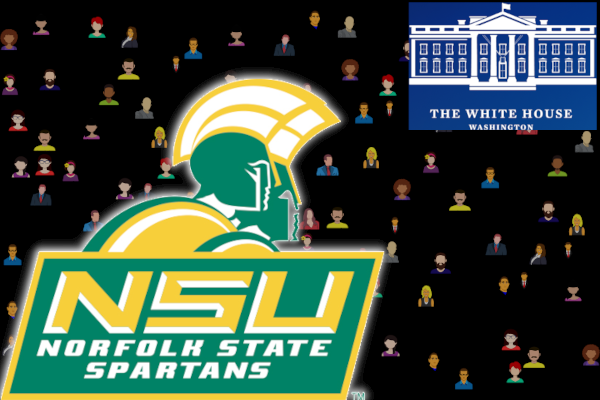 In September 2022, Norfolk State University (NSU) released a news post announcing the IBM NSU cybersecurity partnership. This is part of Biden-Harris' White House initiative to allot more resources and professional development opportunities to students within Historically Black Colleges and Universities (HBCUs), specifically related to information technology (IT). Four months later, I was entrusted with the role as IBM NSU student ambassador. I've since completed many free IBM courses and released content in an effort to bring more HBCU students' attention to these resources. Course topics include cybersecurity, artificial intelligence (AI), cloud computing, IBM products, and more.
August 10, 2023 — Jt Spratley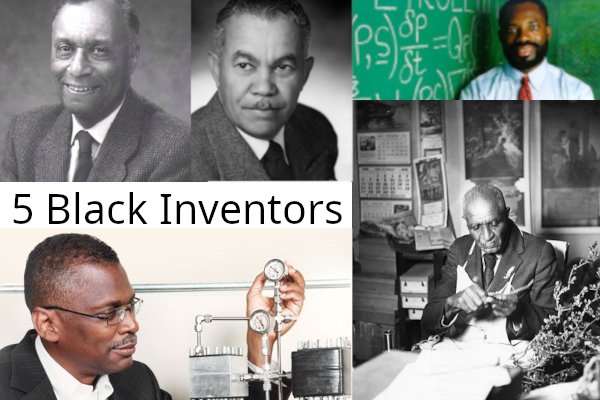 Have you ever wondered what amazing things we have today because of the innovation of Black Americans? Are you curious about entrepreneurship but need some motivation? These short biographies might spark something.
August 10, 2023 — Jt Spratley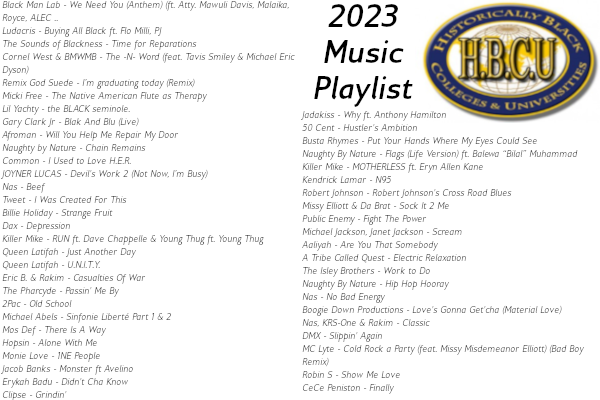 A sister said she needed a list of songs to learn before the school year starts. I recommended KRS-One and Boogie Down Productions' blog listacles on Hip-Hop pioneers to know. But after finishing my Historically Black College and University (HBCU) student address, I rethought my response. Why not make a HBCU music playlist of songs I think every HBCU student today should know?
Some art speaks for itself and should be first experienced without external interference. Below I'll add context to some tracks that deserve a solid call-to-action (CTA) or more notoriety.
August 08, 2023 — Jt Spratley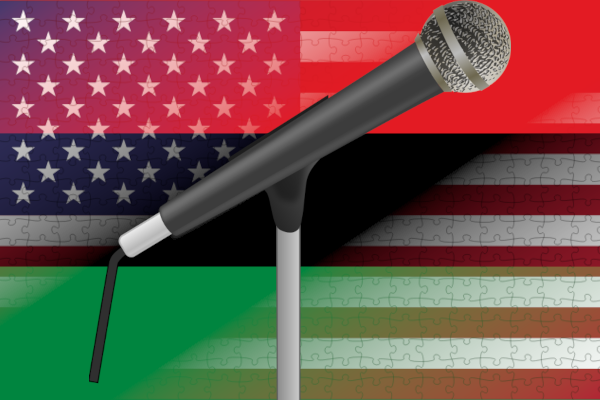 I recently watched a YouTube video titled "Something weird is happening in hip-hop." I don't care enough to rewatch it to challenge my initial thoughts. All I remember was the author boasting about experimentation in music production and a comparison to the punk genre. I primarily want to explain my opinion to the clickbait-ish "Hip Hop is Dying" thumbnail message. TL/DR: many Black hip-hop/rap artists are returning to the roots - Black culture.
August 08, 2023 — Jt Spratley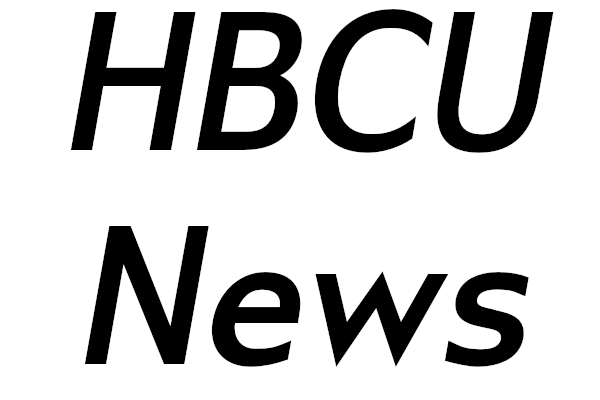 After having the nerve to write an unofficial address to students attending historically Black colleges and universities (HBCUs), I used that momentum to consolidate a HBCU music playlist. Below are some social media platforms to keep HBCU students in the know about college news, specifically HBCU culture.
August 06, 2023 — Jt Spratley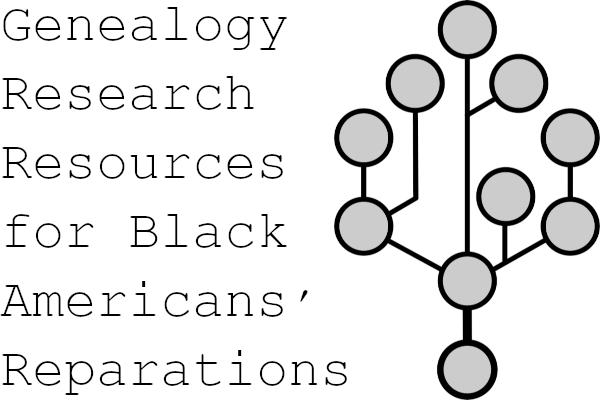 Black folks serious about reparations need to ensure your family tree is squared away, traced at least back to slavery. Below are some (mostly free) online databases for researching ancestors.
August 05, 2023 — Jt Spratley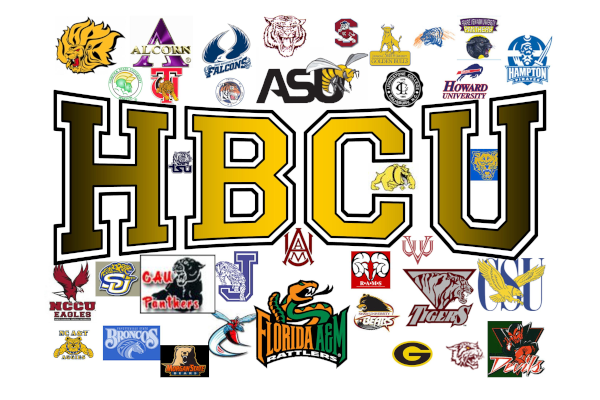 I know, Historically Black Colleges and Universities (HBCUs) are more inclusive than predominately White institutions (PWIs). However, this is an exclusive message specifically for native Black Americans, including those who identify as American Descendants of Slaves (ADOS), Foundational Black Americans (FBA), or United Sons and Daughters of Freedmen (USDOF).
August 04, 2023 — Jt Spratley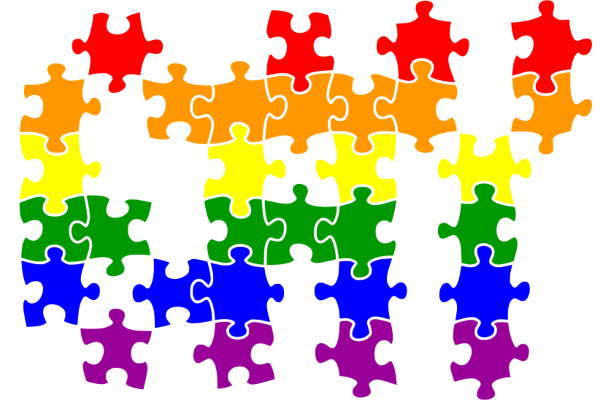 When I was a teenager, we were taught that a lot of random stuff was gay. You ain't hairy? Homo. You dress nice? Fruity. You talking to girls, trying to get to know them? That's gay, bruh. This short listacle is probably the most light-hearted gay culture piece I'll ever write.
August 04, 2023 — Jt Spratley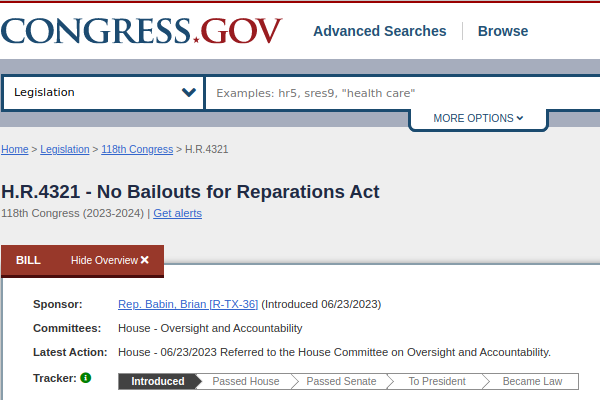 It takes a lot of effort, but native Black Americans must learn and share our lineage and history. Here are two legislations you should be aware of with the constant discussions of reparations for Blacks.
August 04, 2023 — Jt Spratley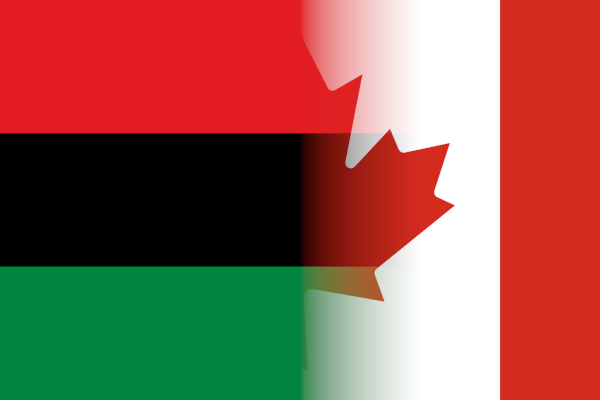 While reading Michael Harriot's blog post ripping Florida's Black history education plans arguing that slavery benefited slaved, a specific section spiked my curiosity about people known as "Black Loyalists":
"Approximately five thousand Black men fought for America in the Revolutionary War; more than 20,000 fought against America. Even the Black Loyalists in the American Revolution were not fighting to preserve the British empire. They were fighting for their freedom."
August 04, 2023 — Jt Spratley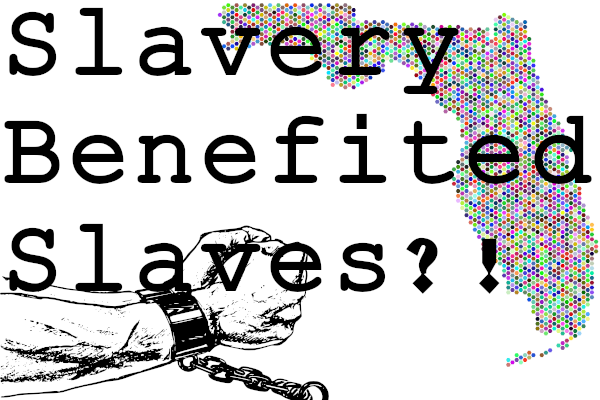 In March 2023, the National Education Association (NEA) reported that Florida Governor Ron DeSantis planned to drastically limit what can be taught in grade school and colleges, particularly Black history. I kept a lookout on this because Florida has a lot of rarely explained Black history per Dr. Claud Anderson's books. Those wishing to deep dive into Florida's Black history should check out Dr. Marvin Dunn and his book "A History of Florida: Through Black Eyes." At the end of July, I heard troubling updates to the story.
August 04, 2023 — Jt Spratley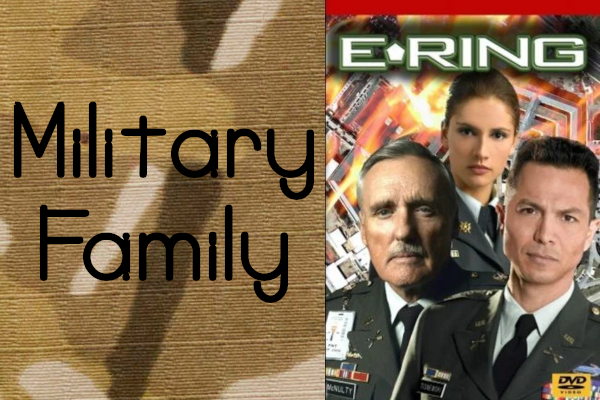 My mind wandered a bit while watching the 2005 military TV series E-Ring episodes 3-6. I thought of a black person who tries to make everything about race when discussing two people not getting along. I don't remember why. This made me wonder. Who were my primary battle buddies during each duty station from basic training to end of service? Who were my closest military family members?
July 29, 2023 — Jt Spratley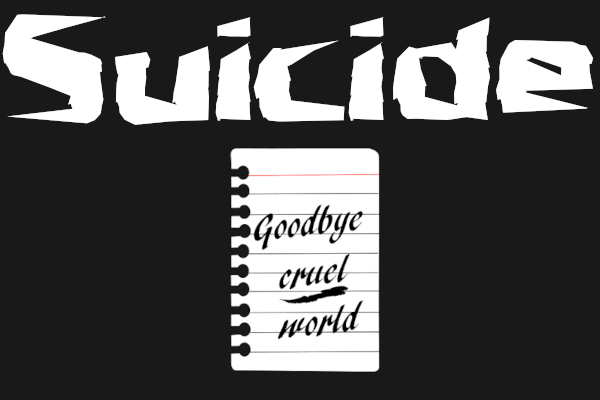 Suicide, the act of someone taking their own life, is always a heavy topic. Military communities have the "22 veterans a day commit suicide" statistic. The "suicide by cop" scenario is mentioned in some news reports. Christians say that suicide condemns you to Hell. Politicians claim that ArmaLite (AR)-style rifle bans will stop gun-related murders, while ignoring the fact that "self-deletion" is the leading cause of gun-related deaths. No matter what communities you represent, there are suicide rates, patterns indicating "why," and hopefully dedicated suicide prevention resources for those specific issues.
July 28, 2023 — Jt Spratley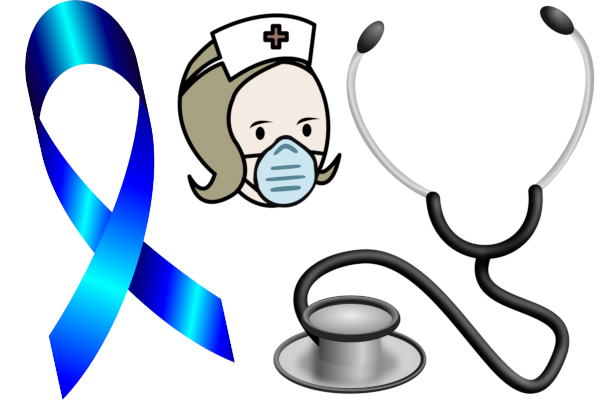 A few months ago, I attended a Norfolk State University (NSU) black history webinar about how native Black Americans are treated by healthcare service providers. I saw few men in attendance. Furthermore, the talk was led by and mostly catered to Black women. There was one major point that deserved more attention.
July 17, 2023 — Jt Spratley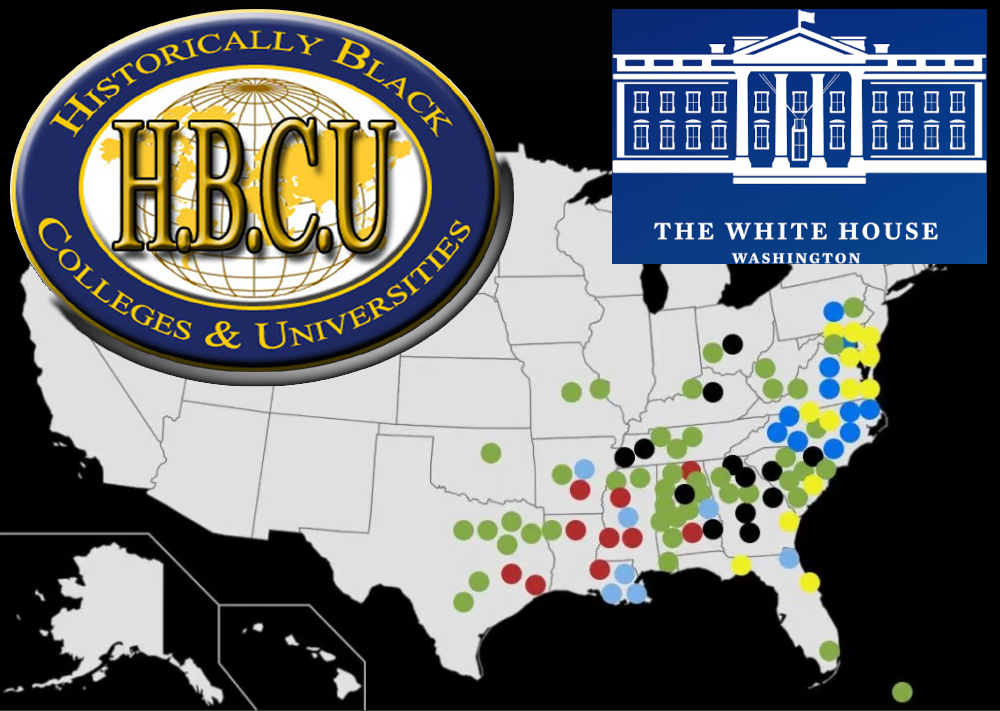 Starting with the basics, what is an HBCU? "HBCU" stands for "Historically Black College and University" (in the USA). How many HBCUs are there? At least 100, mostly in the south-eastern US. You likely know of the IBM technology corporation. But what is an IBM HBCU ambassador, and why is it important for native Black Americans?
July 02, 2023 — Jt Spratley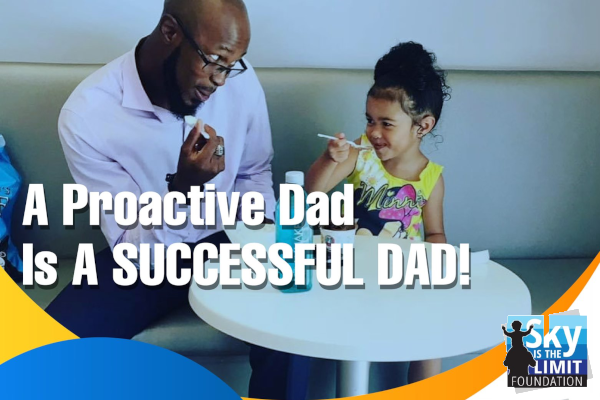 I've discussed the importance of teaching Black youth about navigating racism and messages in popular media. Since grade schools are teaching less and less about true Black history, below I'll share a few Black-owned parenting companies educate Black children about their lineage.
June 20, 2023 — Jt Spratley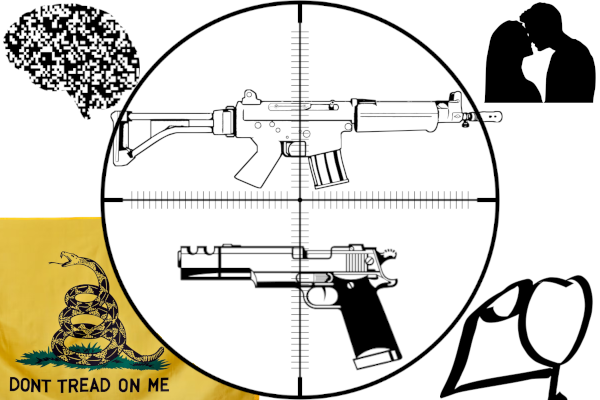 I want to quickly share some thoughts on this YouTube video titled "Swiss Guns: What the U.S. can learn from Switzerland's gun laws."
June 20, 2023 — Jt Spratley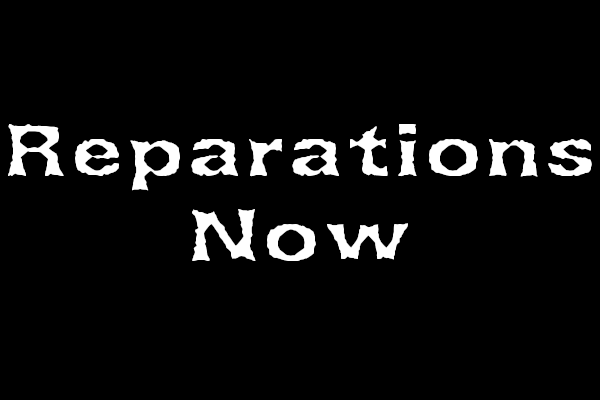 Some RallyPoint members (RP) recently praised arguments in an article titled "Ten Reasons Why Reparations for Blacks is a Bad Idea for Blacks [And racist too]." I replied to the post in detail but wanted to also write it here for a few reasons:
June 14, 2023 — Jt Spratley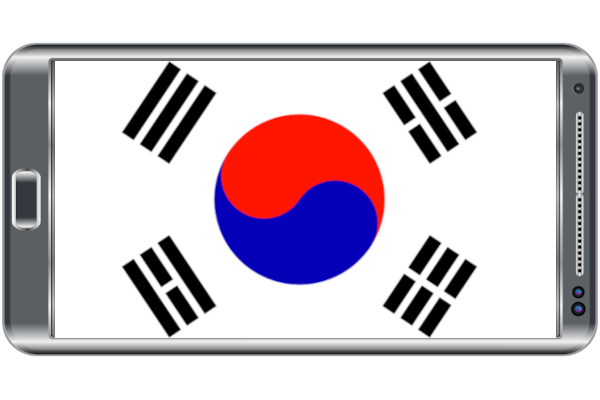 Traveling to South Korea and teaching English as a second language (ESL) was a great experience. When I wasn't working, I wanted to explore. I'm not recommending any specific apps, so it doesn't matter if you're using Android, iOS, or even BlackBerry for some odd reason. Here are the few smartphone applications I needed to get around the home of "Gangnam Style," which might help some aspiring "passport kings" or "passport bros."
June 14, 2023 — Jt Spratley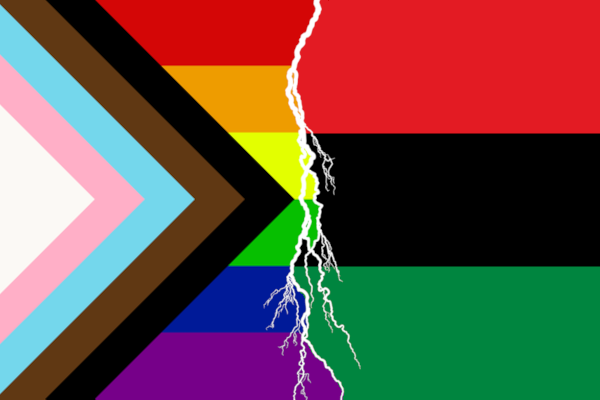 June is lesbian, gay, bisexual, and transgender (LGBT) Pride Month. In this summer month, gays (many, obviously not all) flood the streets for pride parades wearing rainbow pride flags and boasting about gay unity. Then there's the LGBT "slacktivism," a fancy synonym for "virtue signaling," which basically means speaking about issues without actually doing anything to support a solution. For example, many companies overlay the rainbow pride flag over their logos on social media. How often do you hear about those same companies giving opportunities to gays and trans folks? I liken it to people with "#BLM" in their Twitter bio but nothing to show that they truly support or even understand Blacks' fight against racism. But my primary issue with gay pride month:
How native Black Americans care more about it (and gay pride in general) than Black history month and Black pride.
June 14, 2023 — Jt Spratley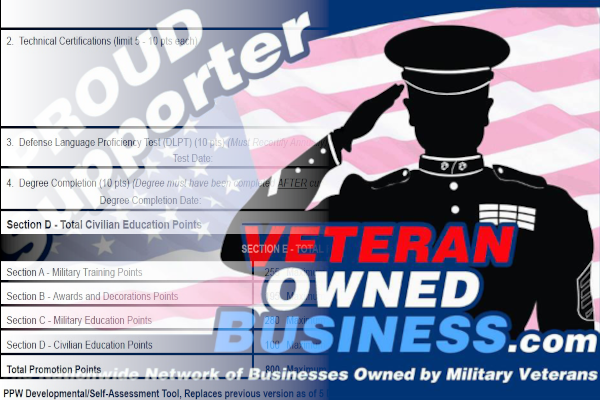 Army veterans understand the importance of making sure your authorized awards match your Army promotion points, promotion point worksheet (PPW) and other paperwork. Those awards and badges provide a snapshot of your experiences. Once you leave the service, that concept is still applicable to some business ventures and career goals.
June 14, 2023 — Jt Spratley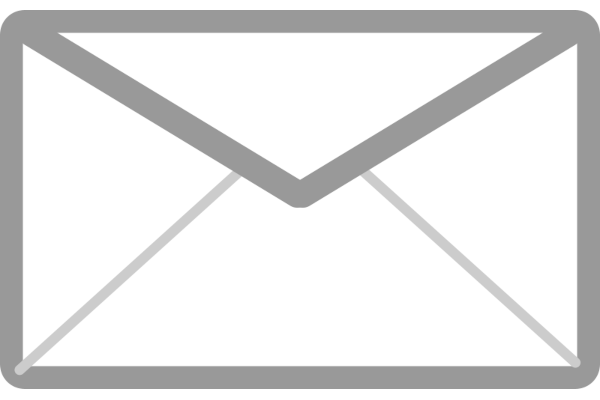 Electronic mail isn't going away anytime soon, no matter how many social media platforms and other businesses integrate private messaging systems. Below are a few tips to lessen the dread you might feel when looking at your inbox. No matter how long you wait to check, "you've got mail."
May 25, 2023 — Jt Spratley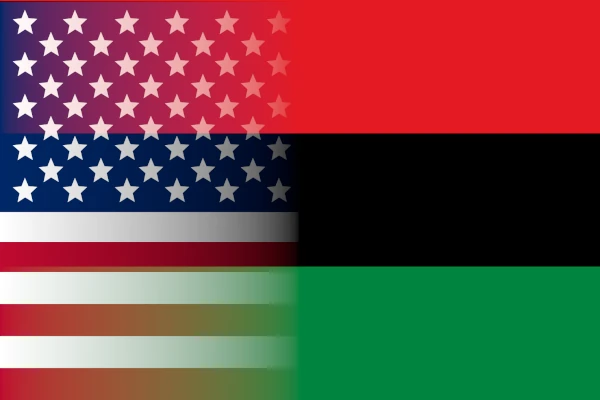 Inline with the Black empowerment content I've been writing, I wrote a listacle on how to wear Black-owned business apparel in uniform. Continuing the trend, here is a short list of organizations specifically for Black military veterans.
April 13, 2023 — Jt Spratley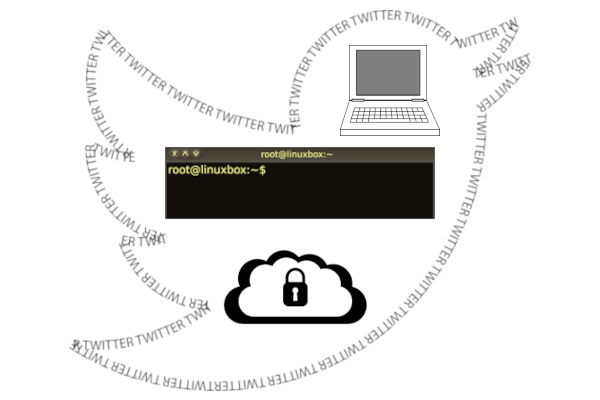 Most of what I learn about cybersecurity comes from personal research to solve issues and the ten cybersecurity specialists listed below on Twitter.
April 13, 2023 — Jt Spratley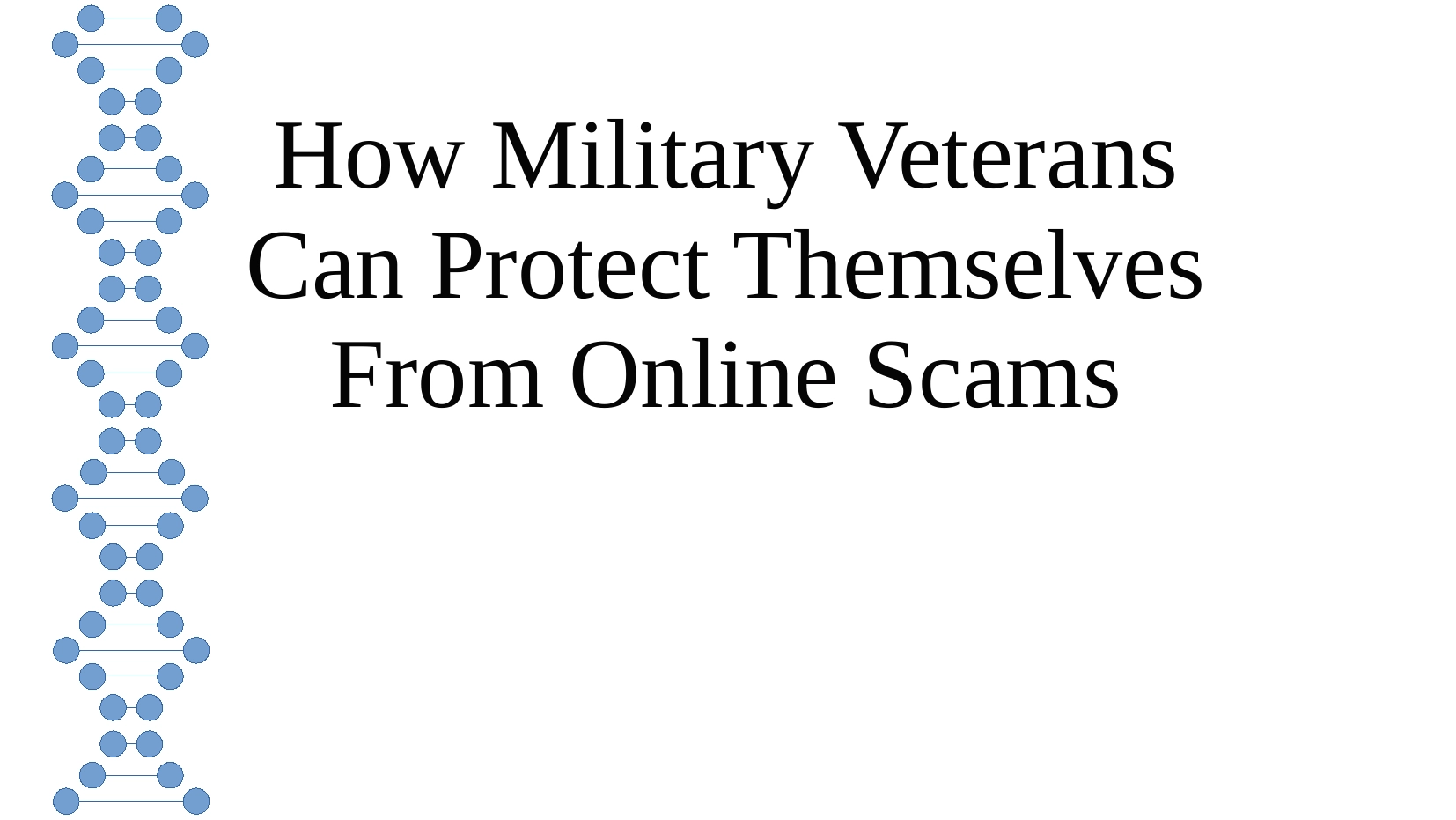 Military veterans are prime targets for personally identifiable information (PII). Businesses seek our Post 9/11 GI Bill because it's sure money. Employers see us as tax breaks. For as many benefits as we get between Veterans Affairs (VA) and the GI Bill, plenty others get an interesting bit of benefits from our presence. This is one of many reasons as to why military service members must be careful of how we share our military info.
Don't worry, non-technical folks, as I've done my best to simplify the best security practices, these days sometimes called the "Zero Trust" mindset, that I'll recommend in the key takeaways and video below. The overall solution: verify contacts supposedly from VA medical centers and community-based outpatient clinics (CBOCs).
April 12, 2023 — Jt Spratley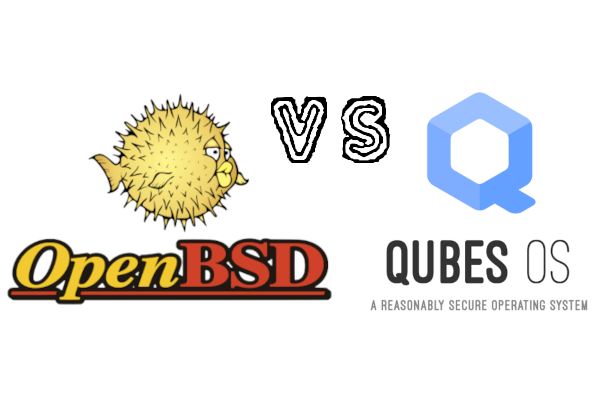 The world has reached a point where the frequency of cyber attacks is gradually influencing people to choose security over convenience and bleeding edge technology. Many are switching from Android smartphones to iPhones or basic flip phones, sometimes referred to as "feature phones." Some are replacing Windows personal computers (PCs) with Apple MacBooks. Individuals more serious about cybersecurity are migrating to Unix-based operating systems (OSes). The reason why is simple. Windows is attacked at a significantly higher rate than macOS, Linux, and other Unix-based OSes combined because it is most prominent in homes and corporate offices. According to DistroWatch.com, there are over three hundred BSD and Linux OSes, but few are built specifically with the goal of increased high security and privacy [1]. Two of the most interesting security-focused OSes in active development today: OpenBSD and Qubes OS.
April 12, 2023 — Jt Spratley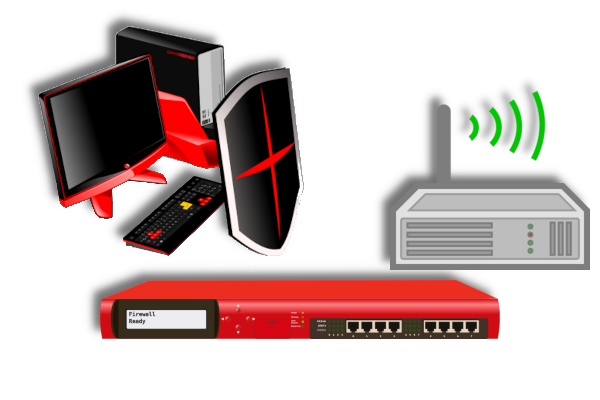 Protecting the company's data and physical assets is everyone's job, much like customer service. Laws and regulations are reactive deterrents that require user activity to take effect. Physical and information security measures also depend on users, but no one is perfect all the time. That is where information technology (IT) solutions come in. There is a plethora of IT solutions, specifically "technical controls," which "can enable and/or amplify policy enforcement where human behavior is difficult to regulate" [1].
April 12, 2023 — Jt Spratley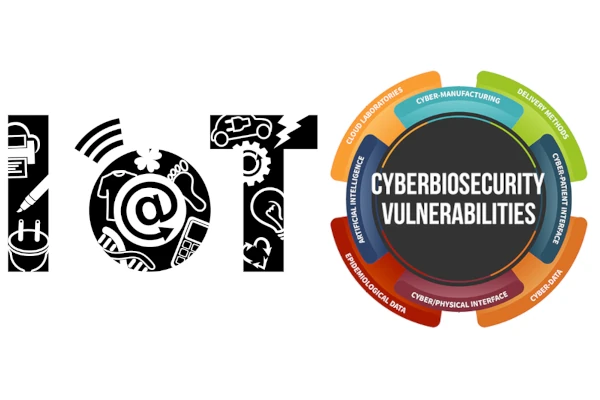 Amazon Alexa devices, smart doorbells, and Wi-Fi enabled pace-makers have a few notable similarities. First, they simplify and automate redundant, necessary tasks for many Americans' lifestyle, security, and health. Second, they're all available at an affordable price, even after the COVID-19 pandemic. Most importantly, they're extremely portable wireless technologies capable of communicating with common consumer electronics including personal computers (PCs) and smartphones via wireless and cabled connections. That is the glory of "smart devices," formally known as Internet of Things (IoT) devices.
March 04, 2023 — Jt Spratley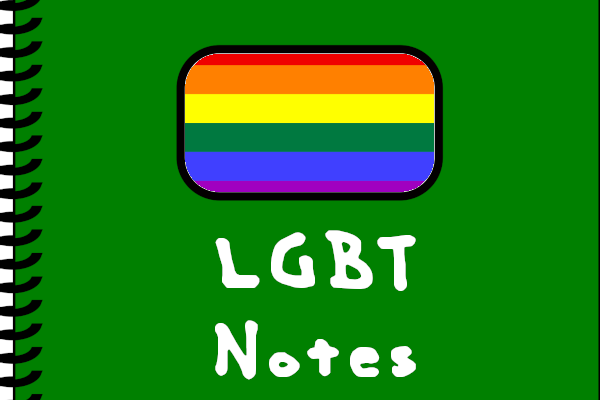 I'm Black before gay every day. I'm not pro-gay, and especially not pro-LGBTQIA+ with attempts to add pedophilia to the "plus." I explained this in my post about the LGBT Pride Progress flag (coming soon). But I don't avoid homosexuality topics. I also remember what it was like trying to find mentorship within the gay community.
January 28, 2023 — Jt Spratley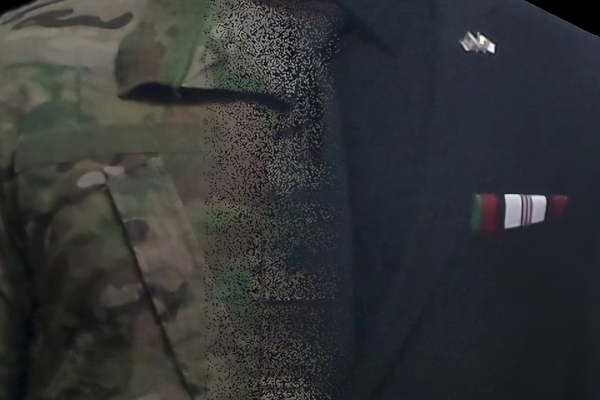 I'm no Kevin Samuels or The Lead Attorney, but I do know that we Black men should care a bit more about professional dress. I'm all for having our own flavor, but I think fellas should have at least one good suit. And it, along with all accompanying accessories, should be from Black-owned suit businesses.
January 01, 2023 — Jt Spratley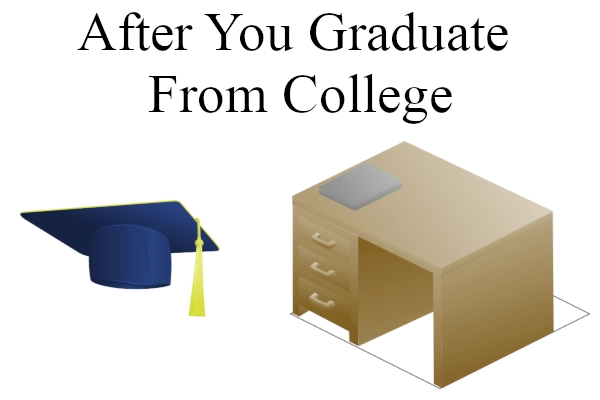 Congratulations, you've graduated from your university and are looking to capitalize on your new credential. Hopefully, you've done all of the things. Before you ditch your school login credentials, there are few things you should do first.
December 16, 2022 — Jt Spratley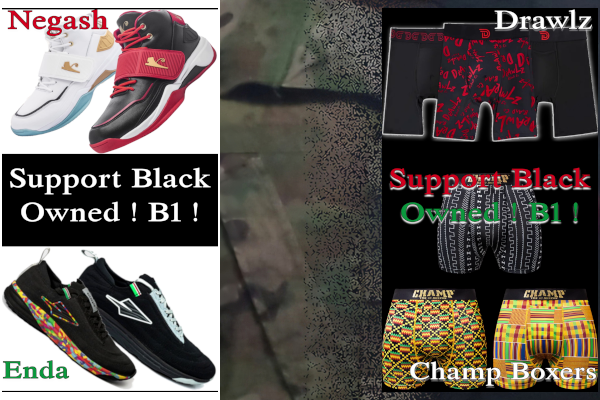 I recently wondered how I would support Black businesses if I were currently active duty Army. This list simplifies the process for Black service members who understand the Black first (B1) mindset and want to do their part.
December 09, 2022 — Jt Spratley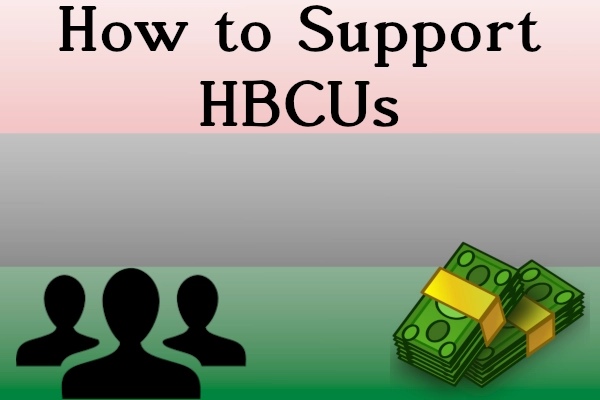 Historically Black Colleges and University (HBCU) culture was a hot topic when Deion Sanders left Jackson State University (JSU) for University of Colorado (CU). More than I'd ever seen before, people were comparing predominately white institutions (PWIs) and HBCUs. People were debating integration versus segregation. What I found most interesting was the talk about how HBCU alumni can better support those who attend those schools, which seemingly influenced Coach Prime to leave JSU.
December 04, 2022 — Jt Spratley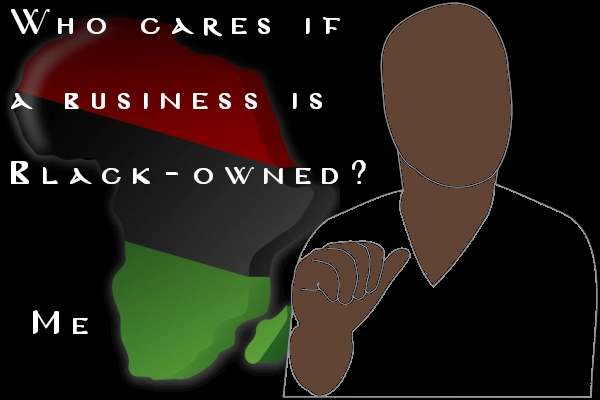 I recently saw a YouTube short by a light-skinned woman titled "Who Cares If Your Business Is Black Owned", where she argues that it doesn't matter. This brought a few questions to mind that I've yet to address.
November 23, 2022 — Jt Spratley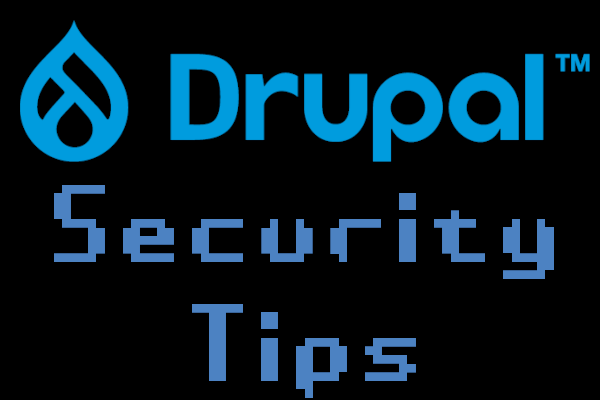 Drupal is quite secure from the start. Admittedly, I don't have deep experience with the Drupal content management system (CMS). I've only used it for testing features and comparing workflows to other website builders and applications. I like the Burndown kanban Drupal module. I know enough to help a new Drupal site owner who understands the importance of being proactive with website security. Below are some basic security recommendations.