March 17, 2022 — Jt Spratley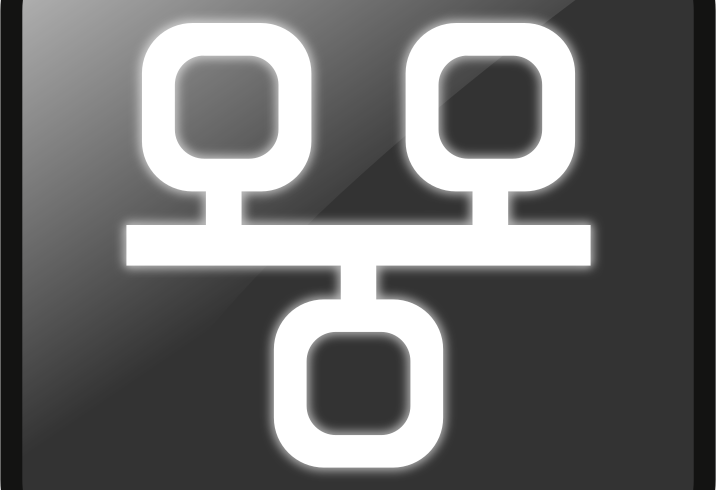 I've written enough about black-owned apparel brands for now. I want to switch it up by sharing some black-owned businesses focused on building the black community. These companies and entrepreneurs are about the black economy, PowerNomics type of stuff. This is different from organized initiatives such as American Descendants of Slaves (ADOS).
---
Kevin Samuels
First, RIP Kevin Samuels.
His death creates an uncertain void in the black community. Regardless of what you think of his perspective on relationships and individuals (specifically black women), he challenged blacks to reflect deeply on ourselves and what we want from our community. He regularly talked about:
Building a nuclear family
Ideas of high-value men (HVM) and high-value women (HVW)
The perceived taboo of being average
Males being real men instead instead "Pookies," beta, or reflective of the worst stereotypes against black men
Single mothers' views on men and how that affects their children and dating prospects
Women marrying for the wrong reasons such as a high maintenance lifestyle, assistance clearing student loan debt, and other types of financial support
I rarely heard him speak about the gay community, but I've also never heard him disrespect the LGBT community. Gay relationships don't build traditional, nuclear families. Therefore, gay relationships weren't his target audience.
Many, especially those who only digested his viral snippets and YouTube shorts, designate Mr. Samuels as a Manosphere extremist, supporter of cheating men, or bitter old-head that was "too harsh on black women." However, he had that same blunt energy with black men as he had with black women. Also, no one forced those females to join his Zoom or Instagram conversations. Some of those women just wanted that attention, regardless of how foolish they looked in the end.
Some of y'all still not holding women accountable for their actions. I'll go deeper into that at a later time, but he belongs on this list.
His content introduced me to most of the others on this list.
PowerNomics
First a backstory on how I learned about this book and black empowerment plan.
In October 2020 Kevin Samuels did a show dissecting an episode of Cocktails with Queens where Ice Cube was a special guest. The topic was his newly drafted
Contract with Black America (CWBA)
. Ice Cube was disrespected throughout the show, criticized for what he hadn't accomplished while ignored when patiently responding. Samuels highlighted some major points such as:
None of the co-hosts read the draft before the interview, just snippets and liner notes
There was minimal praise for the progress he'd made
Coordination attempts he'd made with multiple ranking politicians
The crew's thoughts on Kevin Samuels' death, analyzed by another YouTuber.
Where's the connection to PowerNomics? Well, a female joined Kevin's show to ask why a rapper would be leading such an initiative without a relevant track record. Kevin responded by listing names of black people doing their part to improve Black America who helped create the draft. One of those names was Dr. Claud Anderson, creator of PowerNomics.
Dr. Anderson's books and YouTube channel are all about black history and how to rebuild the black community. He's done two interviews on The Breakfast Club Power 105.1 FM, both worth a listen even today. But if you're a book worm that's serious about ethno-aggregation, at least read PowerNomics if you don't want to read all of his books in the recommended reading order.
Dr. Boyce Watkins
Dr. Boyce Watkins, another prominent black man doing great things for the community, creates content ranging from entrepreneurship, personal finance, and black families. I believe I found out about him from Yvette Carnell, leader of the ADOS movement. He also discusses concepts from the PowerNomics book across multiple YouTube channels:
JT the Pocket Watcher
Kevin Samuels once gave JT the Pocket Watcher a shout-out while talking about personal finance. He's a Certified Financial Planner (CFP), licensed in Tax & Financial planning, that talks about money. If you're looking to start a business, he can help you ensure your financial ducks are in a row.
The Lead Attorney
The Lead Attorney, sometimes referred to "Lead" or "TLA," is another man I learned about from Kevin Samuels. He's a retired lawyer in Atlanta, Georgia who specialized in family law. Twenty years of experience and you can get some of that knowledge for free on a YouTube live chat. Or you can schedule a meeting for dedicated legal advice.
He talks a lot about the legalities of messy divorces, especially with celebrities. But his content about child support is the most informative. He explains the inner workings of both including:
Attorney billing
Alimony
Court fees
Child support fees and how they're decided
His videos are long, but he pays good attention to the YouTube chat and takes callers.
Black Demographics
Samuels quoted BlackDemographics.com a lot for explaining:
Average income for black men and black women
US cities with the highest concentration of black folks
Divorce rates and who was more likely to initiate it (women)
Costs to raise X amount of children
But there's a lot more data on that website. They main navigation menu sorts data by:
Population
Households
Economics
Culture & Geography
Health
I recommmend everyone check out this website. There's a lot of data there, and you're bound to learn something new during every visit.
Black BRAND
Blackbrand.biz is a Black chamber of commerce in Virginia. Their focus is research, analytics, networking, and development. They note Dr. Claud Anderson's PowerNomics as a foundation for their local coalition, The Legacy Council.
I learned about this initiative from an "Our Black Empowerment" YouTube video.
I believe I found out about this channel after looking up the movie "Claudine" from 1974 about single mother of six on welfare. As you might've guessed, Kevin Samuels recommended this movie a few times when arguing that black women would be more careful about pregnacy if monthly child support checks were much less like during earlier times. In the movie, the Claudine character receives approximately twenty bucks (~$20 USD) for each child ($120 monthly). That's excluding when she reported received external assistance. Watch the movie on YouTube.
Michael Whitney & Associates
Michael Whitney & Associates, also known as "The Black Insurance Network," offers insurance packages. They probably gained my attention through Dr. Watkins (mentioned above). Unfortunately, the website doesn't offer much information. You'll need to contact them via phone or contact form to learn more about their services.
Tags: black-community