October 15, 2022 — Jt Spratley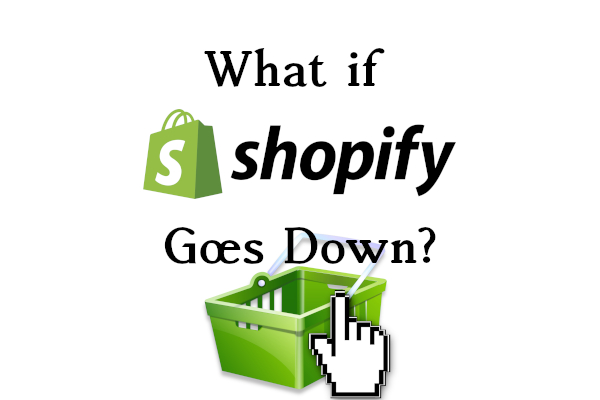 This is not an inside scoop. It is a hypothetical case.
If you actively work on information security (InfoSec) at any point, you'll end up working on a disaster recovery (DR) and business continuity (BC) plan to maintain operations when the unexpected happens. You'll likely improve your system backup process or add security features. Hopefully, you at some point realize address the need for a backup plan in case your primary IT solution shuts down permanently.
---
Breaking Down the Shopify Scenario
I support a lot of Black-owned businesses, most of which use Shopify as their eCommerce solution. That's the only way to purchase their products. Imagine if mass Shopify stores were hacked and destroyed, or if the whole platform were liquidated. Those business owners must replace their:
Online store
Email marketing app
Blog
Analytics solution
Remember, Shopify is a proprietary software-as-a-service (SaaS) solution. You can't simply download the website code and upload it elsewhere to resume sales. You'll need to find new eCommerce software and manually import data backups, assuming you have it. That requires a lot of time.
Possible Solutions
Small businesses owners know the feeling of needing to do everything right now. But this is something you need to think about as a micro business owner, "solopreneur," etc. Instead of praying that it never happens, here are some options to keep in mind.
Squarespace
Squarespace is another popular SaaS for online stores. You could slowly build a private backup site with it. Problem here is that Squarespace has the same issues I've presented about Shopify. This could be a waste of time.
WordPress
WordPress is the most popular self-hosted website builder today. You can do a lot with WordPress, including podcast hosting. But hosting your own site means you have to do more security maintenance.
WordPress is completely free. To make a public site you'll need to purchase web hosting and a domain. But as a free backup plan, you can build a WordPress site with eCommerce, analytics, and marketing plugins in a Linux virtual machine (VM) with VirtualBox VM software. I recommend Linux Mint (Cinnamon Edition) because it feels similar to Windows 7 and older versions.
Pay Attention to Shopify News
Pay attention to Shopify news and announcements. Follow social media hashtags related to eCommerce applications. Periodically check what your competitors are doing with their website for clues that you might need to prepare to ditch Shopify. This is the easiest option if your email inbox and social media management tools are organized.
I recommend learning WordPress because it is the most popular and easiest to use compared to other alternatives. There's a large community behind it, so it is easy to find help if needed. Drupal is great for security, but you need to understand web development to make deep changes to the website appearance. OpenCart and Joomla have a much smaller selection of third-party integrations, and many aren't free. PrestaShop is okay, and it is built for online stores.
If a Shopify doomsday situation occurs, you want to be able to quickly redirect your domain to a new store while over one million merchants fumble to decide on a replacement. Think about it. Ask others in your network.
Tags: IT, cybersecurity, black-community, web-development-and-design