January 21, 2021 — Jt Spratley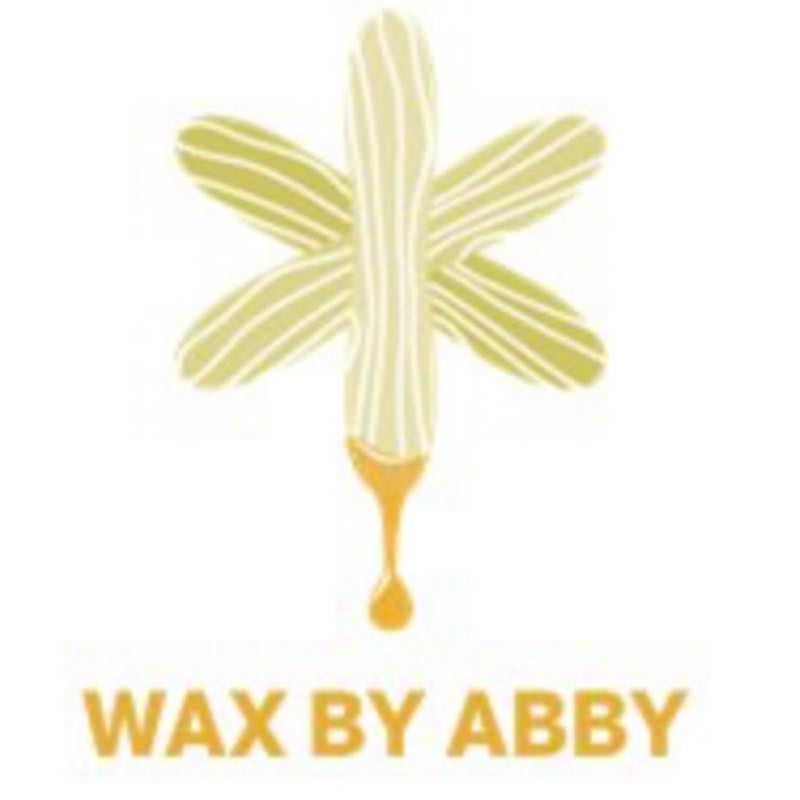 I found Wax By Abby while looking for companies that offer Brazilian waxing for men around Hampton Roads. Check Wax By Abby on Yelp for reviews.
Brazilian waxing for men includes the bikini area, scrotum (testicles), penis shaft, perineum (space between the scrotum and anus), and/or anus.
Before Abby, I called many other nearby companies that stated they offered male waxing, but they didn't do Brazilian. The only exception was Waxing the City on Laskin Road but I wasn't curious enough to pay $120 for my first waxing session.
Wax by Abby Brazilian waxing for men is $80 and takes barely 20 minutes.
Story Time.
---
I've been waxed by Abby twice in 2019. I didn't care to do so during 2020 because of Coronavirus (COVID-19). And I didn't create this post until over a year later because I was prioritizing my 1-Archive-1 and 2-Golivelively-1 albums. I'm writing what I remember.
Visit 1
My first visit was exciting. I called for an appointment and asked how I should prepare for my first wax. She advised not to cut too much hair off so there's plenty for the wax to grip. Easy. On appointment day, I drove to Stiletto Hair Studio on Independence Blvd in Virginia Beach. After a few seconds of looking around, since there was no one at the front desk, a female hair stylist motioned at a male stylist to assist me. I told him I was there for Abby, and he said she'll come get me when she's ready. Luckily, I'd brought a book in with me. I only remember it was one of Mixerman's Zen and the Art of books.
I texted her stating I'd arrived and she said she'd be ready soon. Some minutes later, she came from the back to greet me and led me to a room in the back with her setup. She told me to take my bottoms off, lay on the table, and give her a few minutes. Then she left. I took my bottoms off and laid on the table face-up with a towel covering my manhood. Back to reading and waiting.
When she came back, she checked all her supplies before beginning. The military in me appreciated seeing her PMCS that workstation. She asked me something to get my face out of the book. I took the hint and started to ask all of the questions. And she was willing to answer them all. I won't speak too much for her here, though.
How did you decide to become a waxing esthetician: skin beautification specialist? The part of her answer that I'll share is that she was good it. Reflecting on the pain of this first visit, I agree since there wasn't much.
Why is the wax pink? I don't remember what she said.
What's the purpose of all the popsicle wood sticks? They're one-time use for applying the wax.
This is also when I asked how long it should take and she told me around 15 minutes.
Getting Waxed by Abby
As stated above, she waxed five areas - pubic hair, penis shaft, scrotum (testicles), perineum (space between the scrotum and anus), and anus - in that order.
When she first applied the hot wax to the pubic hair, it felt good. Imagine a hot shower with the shower head set to fire hose instead of spread out waterfall. When she applied the paper and pulled the wax off, it felt...weird. She did it a couple times before moving on to the shaft. I think the shaft was more uncomfortable but neither were bad for long. The scrotum waxing was nowhere near as painful as I thought it would be. It felt like she knew how to handle that area quickly and with care to mitigate time spent there. The perineum and anus were painless and took less than a minute. After some touch-ups, she left me to wipe off any residual wax she couldn't see and get dressed. I met her at the front desk to schedule for next time and left.
The results were beautiful - super shmooth balls and taint. And there was a new sensitivity in the nether region because there's no hair shielding the contact. I felt so sexy walking around the workplace with this new sensation doing everyday things.
There are two downsides to Brazilian waxing. The first one is that you shouldn't do anything active for the next 24-48 hours. Reasons being that your skin is completely exfoliated and sweat + friction ≟ bumpy road to recovery. The second one is simply however your body handles hair finally growing back and how well you can handle the itching.
Visit 2
The second visit was faster. She had done her admin tasks before I got there so the wait was much shorter. I remember at one point we talked about going to the gym. I keenly remember discussing some of my favorite compound leg exercises:
Front squats as a back saving alternative to back squats
Pistol squats for a great challenge
Jumping lunges for circuit training
We also talked about my being a music producer. This gave me the chance to ask about what types of music she likes. She introduced me to Mazzy Star, Phantogram, Little Dragon, Sullivan Esso, and some others I don't remember. They'll probably be scattered throughout my Music I Found in 2021 posts. They're all awesome, though.
There was a short conversation about how she could easily create a free website with Squarespace because I think it is better than Wix for her use case. She wouldn't need to add much:
Info, services, and FAQs pages
Calendar or something for booking
Contact form
Embedded map for the salon
Credentials
Testimonials
You may be wondering what music, fitness, and web development have to do with Brazilian waxing for men. It's simply to explain how good she is at her job, customer service, and making novices feel comfortable while she rips skin off of your diddle-diddles. You can see her work on her Facebook page.
Wax by Abby Reviews
I read the Wax by Abby Reviews on Yelp before my second visit.I can't say much about the negative ones, though. I was on time to my scheduled appointments and never needed to reschedule. I already explained how little pain I felt during my experiences. As of January 2021, there aren't enough reviews to note any pattern which concludes she's shady or hard to work with.
Should You Try Brazilian Waxing?
Yes, You Should Try Brazilian Waxing if...
You don't like using clippers or razors for manscaping
The feeling of smooth balls and/or asshole sounds arousing
You're looking for an easy, private way to explore your sexuality
You're a masochist (in this case, you should check out The Secretary (2002) and maybe Audition (1999)
You Should Not Try Brazilian Waxing if...
You think it'll hurt and you have Algophobia (fear of pain)
You're one of those simple people who think it's gay, although you can decide what areas to shave
You don't have the money, though she may have a Groupon discount
Want more? Here are all the topics I blog about.