June 01, 2020 — Jt Spratley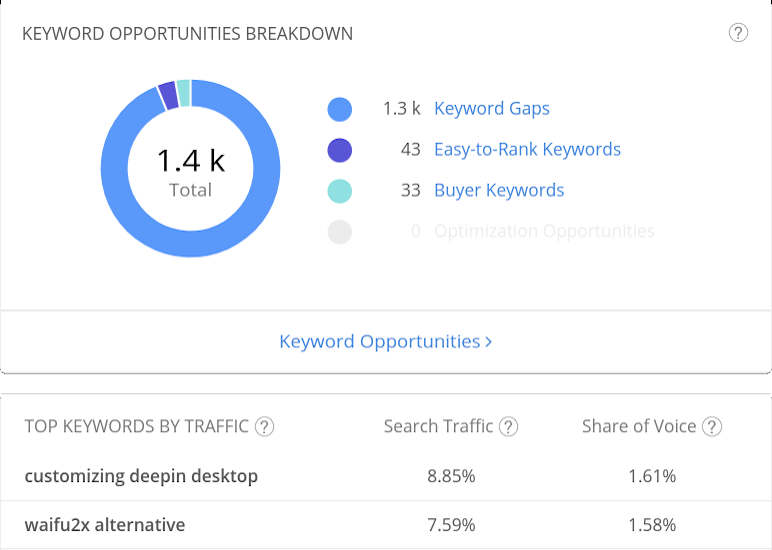 First published on December 30, 2019
I've only written one IT blog here in 2019. But I've been doing a lot of work behind the scenes to improve the GoLiveLively.com and JtSpratley.com websites. Most of these changes don't affect the average user experience (UX) noticeably, but they help my personal brand overall.
---
Read my other IT blogs on Syracuse University InfoSpace.
Accessibility
I know disabled people and want them to be able to enjoy my work as much as possible. That's why I learn about accessibility – the ability for disabled users to use tech. I started with creating YouTube video subtitles for hearing-impaired users. Now, I'm focusing on web accessibility for JtSpratley.com with scanners like WebAIM.org and Tenon.io for visually-impaired users. Learn more at A11yproject.com.
Search Engine Optimization (SEO)
Search engine optimization (SEO) means that online content has specific types of information that's easy for search engines to crawl for the best related results. It applies to anything with an URL searchable from a search engine – websites, videos, PDFs, etc.
These are the biggest SEO projects I've been working on.
Music SEO
I want my music to be easier to find for the potential audience of each track. I do SEO work for each track:
Blog about the track's story with the track title in the blog title and URL
Produce a graphic related to the track with the track title in the image URL and title and/or alt attribute
Embed or link the track in the blog for interested readers
This gives search engine users another reason to click a link with the title. More people clicking on that link means search engines may list it before other results – likely Spotify, YouTube, etc.
Permalinks
I knew nothing about SEO when I created this blog. My original WordPress permalinks (publish date YYYY/MM/DD) settings seemed okay since it included the date in the URL. But it's less SEO'ed because URLs like jtspratley.com/blog/2019/07/01/ppw/ have irrelevant content from the search query – the date.
So I removed the date. Also, many themes include the date on the post by default. That's important because readers should know when an article was written to judge how accurate it may be.
However, changing permalinks meant having to deal with…
Broken links and 404 Errors
Websites, and individual web pages, with a lot of broken links show lower in search engine results. My scholarships blog made up most of my blog's broken links in 2019 before I started working on this. I also had to update URLs on every blog linking to my old golivelively SoundCloud username.
Analytics
I did a top posts in 2017 blog, but haven't continued the thread since I don't blog often now. But I still check web stats for how often webpages are viewed. For example, I write about Linux deepin and military documents more often because deepin 2014.3 and Enlisted Record Brief (ERB) blogs are my most popular posts.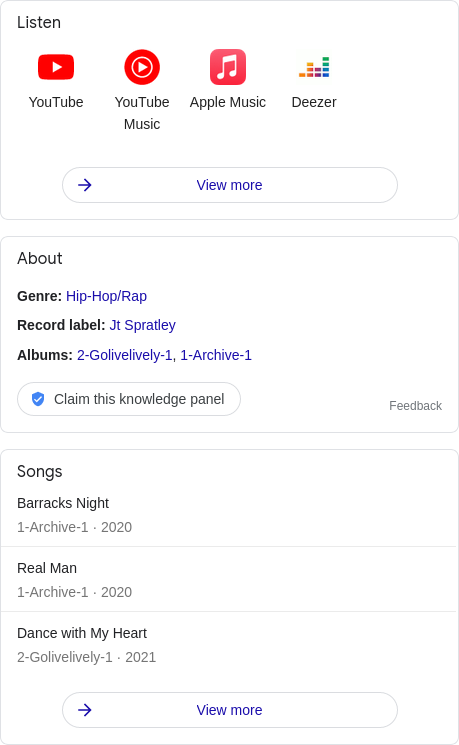 It's easier to track this stuff with analytics software – e.g. Clicky, Google Analytics, Matomo Analytics. There are also keyword trackers that show how often a word or phrase is searched and related variations – e.g. Google Trends, SEMrush, and Keyword Shitter. Yes, that last one is real.
Branding
I'm slowly working on the transition from Go Live Lively to JtSpratley. Such changes create more broken links but the rewards are worth it. Having my blogs, videos, and podcasts show when someone searches my name gives those media more visibility. Few people are searching for me using Go Live Lively or, what I hear a lot, "Go Lively". Another way of improving visibility, primarily for my music…
Schema
The panels that show up beside search engine results for established companies and celebrities are known as schemas. And it's really easy to create. I used SchemaApp.com (when it was free) to create the code for a musician (person from the drop-down list) and add it to my website. It showed on Google within a month. I haven't looked into why it doesn't show on DuckDuckGo yet.
The schema auto-updates shortly after every music release.
Subscribe to my RSS feed for updates.
Tags: IT, accessibility, seo, web-development-and-design