May 27, 2020 — Jt Spratley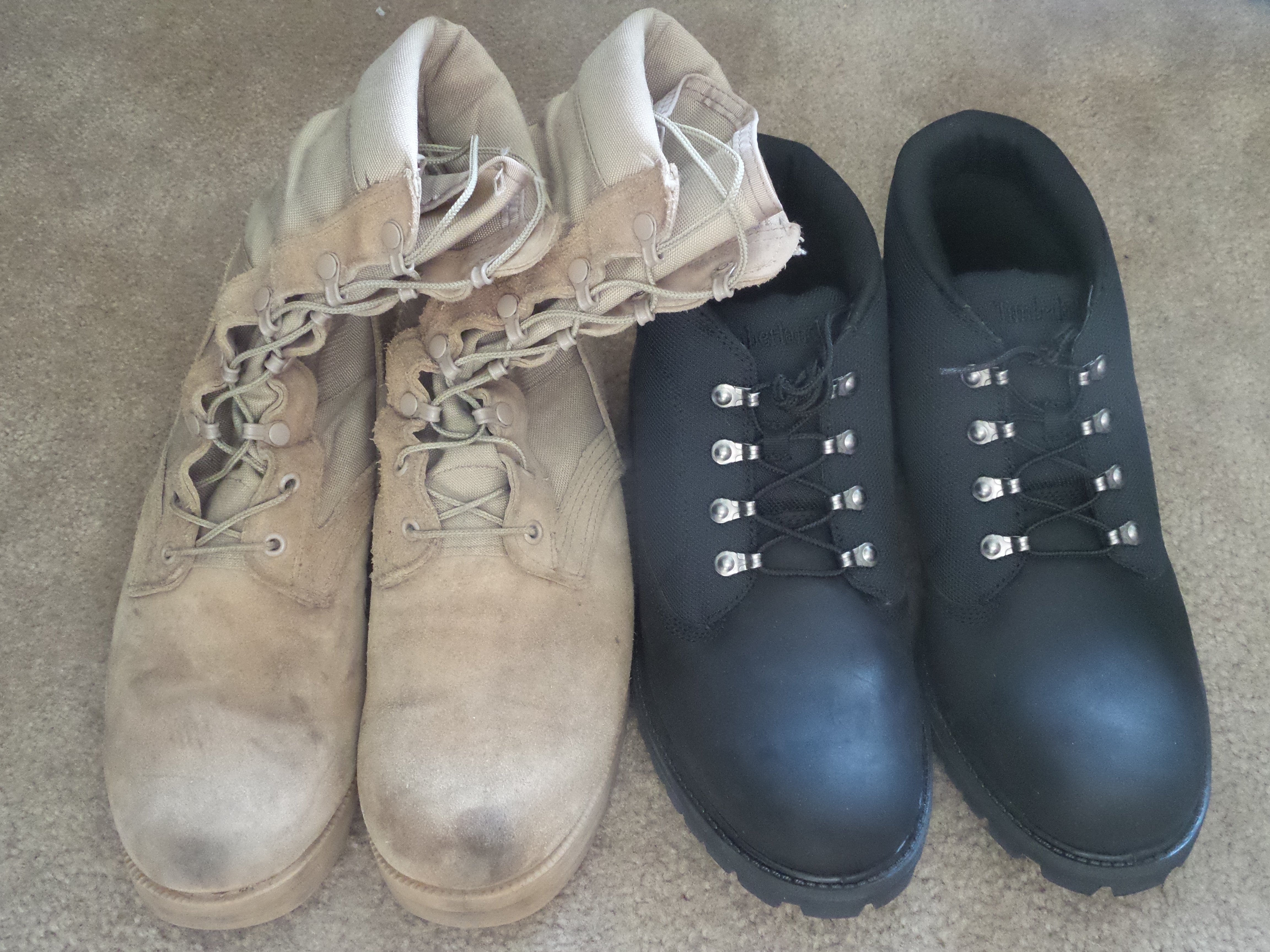 First published on May 22, 2017
Here's a not so quick list of 10 resources for all Veterans.
---
1. RallyPoint
RallyPoint is a great online forum site where you can learn from members of all ranks, specialties, and branches, whether you are a current Service Member, a Veteran, or simply someone planning to join the U.S. Armed Forces. The topics discussed range from professional development, military career advice, and transition into the civilian world to more personal topics such as advice about fitness routines, hobbies, and military dating. The more you participate in discussions related to your career goals, the more chances you have to network with professionals in similar field. More than simply learning from their experience, you could land your next job through the many recruiters looking for competent and versatile Veterans to add intangible value to their organizations. Active Service Members can use the "Military Assignments" section to aid with finding that perfect next duty station – similar to the MOBCOP Tour of Duty site. On the personal end of the spectrum, learning about new Veterans resources and benefits, and even old ones which seem forgotten at times, is always a plus. Meanwhile, you can make friends, reconnect with former battle buddies, and keep in touch with military-related news and events. Just don't forget your professionalism.
2. Veterans Career Transition Program (VCTP)
While serving, Service Members of certain fields (i.e. I.T. and Logistics / Supply Chain) are sometimes offered vouchers to take certification exams to fill requirements for an upcoming position. After exiting the military, many Veterans who didn't take advantage of this come to the realization that they took that opportunity for granted. The Veterans Career Transition Program (VCTP) creates a buffer. VCTP, a program run by IVMF (Institute for Veterans and Military Families) housed at Syracuse University campus, allows Veterans to enroll for one year of free online training for your certification of choice from their pre-approved list and grants you a voucher to take the proctored exam to certify. The courses available include PHR/ SPHR from HRCI, CAPM and PMP from Project Management Institute, Six Sigma Green Belt, CompTIA and Microsoft certifications, and more. This program is also available to Service Members who will transition within the next 18 months, spouses of eligible Veterans , and select National Guard and Reserve members.
3. GI Bill Comparison Tool
The GI Bill Comparison Tool at Vets.gov is the official resource for understanding the GI Bill and education benefits for colleges. The site is still undergoing improvements, but it's still easy to use. Choose your military status, which benefit you plan you use (Post 9/11, VR&E, etc.), and coverage percentage. Then choose whether you want to take online courses or not and input a location. You'll be presented with estimated costs and benefits, stats regarding graduation and post-graduation salaries, and a list of other Veterans resources including VetSuccess, Yellow Ribbon, Student Veterans of America chapter existence, and more. You can also use the calculator feature to add further details such as scholarship and kicker eligibility for a more precise cost estimate. It's good to know how much Basic Allowance Housing you can get while attending a college. You should talk with the VA and the school to double-check key facts to be sure. Also feel free to check out my post about things I learned the hard way about using the Post 9/11 GI Bill.
4. International Society of Logistics (SOLE)
This one may seem half-hearted because I don't have much information on this myself other than how to apply. I wish I could remember how I found out about the International Society of Logistics. Here's what I do know. Army logisticians (92 Career Management Field) are encouraged to apply for at least the Demonstrated Logistician Program, the lowest of three certifications, during NCOES residential training, and it can be listed on the Army Enlisted Record Brief (ERB). Depending on rank and experience, logisticians can be awarded higher levels of the certification. I don't know about the other branches. It's $50 to apply. There are also membership programs for those who work in the field or go to school for logistics. Membership benefits include opportunities to attend specialized training and workshops, publish articles, speak and share your knowledge at seminars and conferences, and gain more exposure with employers looking for competent logisticians. Although I'm doing SOLE major injustice with my lack knowledge, I know its beneficial to have something to show for your skills, and I doubt civilian employers would want to search NCO evaluation reports to decipher your management and supply chain skills.
5. Joint Knowledge Online (JKO)
The pre-deployment requirement to complete Survival, Evasion, Resistance, and Escape (SERE) online training introduced me to Joint Knowledge Online (JKO). The first time I got deep into JKO computer-based training was when I had to complete a few mandatory courses specifically created for those soon to be stationed in South Korea. Throughout my time in service, during downtime or while on 24 hour Staff Duty shifts, I'd find courses to complete that were worth promotion points and help me become a more knowledgeable Leader and person. Now there's a column stating if the course is eligible for promotion points. The courses I've taken on JKO range from learning Korean language and history to guides for transitioning into the civilian work force and key business skills. I recommend the Joint Medical Executive Skills Institute (JMESI) courses. There are some great Army Career and Alumni Program (ACAP) and Transition Goals, Plans, Success (TGPS) courses that benefit you in or out of uniform. To access JKO without a Common Access Card, you can e-mail the helpdesk to verify yourself and gain the ability to login with username and password.
6. Federal Virtual Training Environment (FedVTE)
An IT Warrant Officer on RallyPoint introduced me to this gem. Federal Virtual Training Environment is a site hosted by the U.S. Department of Homeland Security where you can access free cyber security training and certification preparation. You can register with your ".gov" or ".mil" e-mail address if you're a current government employee or Service Member. Veterans must verify via Hire Our Heroes. It's seemingly largely unknown by most but its a great new way to learn from an official source and acquire Continuing Education Units (CEU's) to maintain any certification(s) you already have. There's also a "My Transcript" section where you can print certificates of completion with the length of the course. A few of the courses include CompTIA courses, Linux Operating System hardening, and IPv6 Security. DISA courses only show if you've registered with a .gov or .mil e-mail address. If you've recorded related training (seminar or webinar), you can submit it to FedVTE to be uploaded to the site as coursework.
7. Joint Services Transcript (JST)
A few years ago, the Joint Services Transcript (JST) became one of the military's official documents for displaying documented training (residential and select computer-based) alongside college credit recommendations approved by the American Council of Education (ACE). Through the site, you can easily request an official transcript be sent from the organization directly to your college of choice. Your unofficial transcript and summary file will show much of the same info – ACE-evaluated courses with credit recommendations – but in a different format. Though a college cannot be forced to accept these credit hours and equivalent course recommendations, it could help with general electives and add valuable info to your profile in the school's database, assuming the right people see it and you're networking well. I can't offer any valid comparison of the JST to the Air Force Community College of the Air Force (CCAF) but I can say American Military University awarded me 30 credit hours weeks after looking over my JST.
8. Free Lynda Training
Many may consider this a check-the-block because Soldier for Life / Army Career Alumni Program (SFL-TAP / ACAP) or other Transition Assistance Program (TAP) instructor may have instructed you to sign up for a one year free Job Seeker LinkedIn account which gives you more options to help find a job and manage your account. What you may not have known was that you could also sign up for a free year of unlimited courses at Lynda.com. These courses are similar to those from FedVTE but there's more fields explored in Lynda.The site houses training covering a huge range of topics, from music audio/visual production and I.T. skills to Education and essential business development skills. Even if you're not sure exactly what you want to do, learning how to do more with Microsoft Office (or Libre Office) or handle particular situations in the workplace can help you anytime. Find something that can help you and start learning.
9. Verification of Military Experience and Training (VMET)
A good supplement to the Joint Services Transcript (#7), the Verification of Military Experience and Training (VMET) document is a listing of your completed online courses from military training sites such as Skillport, Army Training Requirements and Resources System (ATRRS), and Army Learning Management System (ALMS). Because the VMET also shows courses that haven't been evaluated by American Council of Education (ACE), correspondence courses for promotion points and mandatory training are also listed. The VMET can be a long document best left saved as a PDF file. And though its unlikely a college will accept a course listed on the VMET which isn't evaluated by ACE and/or listed on your Joint Services Transcript, you may still receive elective credits for experience. Syracuse University iSchool does this. If any of your administrative data (name, rank, etc.) is wrong or you believe there are courses not being updated, you should talk with Human Resources Command (HRC) or your branch equivalent. It is updated quarterly.
10. Veteran Mentor Network LinkedIn Group
LinkedIn is THE social media platform for online professional networking. Although Rallypoint is considered "the LinkedIn for Veterans", topics truly do range from professional to personal. For some, that's too much noise, though there are ways to filter what types of threads you're notified about. Many simply want to network with other professionals about professional topics on a popular platform they know can help land them a job. This LinkedIn group's mission is to assist Service Members, Veterans, and their spouses. With over 110k members, I'm sure you'll gain plenty of great insight on the popular hub. It's normal for someone to prefer the most trusted brand with longevity. I would, however, like to point out that I've received three job offers on Rallypoint alone within a six month time frame. I had to decline all three job offers but it resulted in more mentors to help guide me in my career.
What should be on this list? I write about Veterans' resources often.
Tags: military