July 21, 2022 — Jt Spratley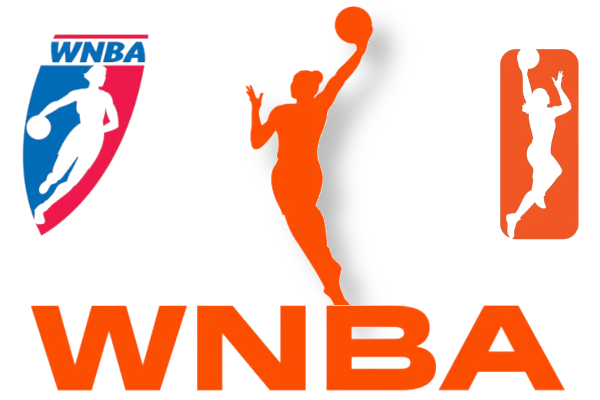 I've watched many games from the Women's National Basketball Association (WNBA) since my teen years. I used to watch Cappie Pondexter whenever I caught her games on TV. I still enjoy watching her pickup game highlights when I think of her.
But I only cared about watching her offense. I cared nothing about the game, other players, or the team as a whole. These days, I probably watch one WNBA game highlights compilation for every five maybe NBA highlight videos. Most of us know why.
---
WNBA Players Must Continue to Improve
I watch NBA highlights expecting to see high-flying dunks, crossovers that remind me of my back pain, dominate back-down offensive plays, and an occasional high-effort defensive play. There's a trend there. One, my expectations are usually exceeded. Two, I can't do any of those things anywhere near that same of speed and precision. That motivates me. And sometimes, I watch old highlights that remind me that the NBA (and ABA) wasn't always that way.
Basketball skills and talents evolved throughout the decades. The emphasis used to be prominently on ball movement. Now we see isolation plays often and think nothing of it, as long as its working. Dunks and creative ball-handling became more common as the American society started doing leg day (and relaxed rules).
I don't watch WNBA games for excitement. I watch WNBA highlights to see fit women executing high basketball IQ plays. Seeing Black women in professional sports gives me hope that more average women will get into better physical shape. Too pervy? Oh well.
Back to the topic at hand, I hope to see fancy ball handling and clever footwork. I hope to hear about the league's community projects to assist young girls wanting to be pro basketball players, maybe a collaboration with a gay sports league. I hope to hear about what players are doing off the court for their communities. Unfortunately, I won't get most of that from a six minute highlight video. But kudos to the WNBA for uploading their own highlight videos to their official YouTube channel.
Again, there are patterns. I have lower expectations because the only competitive edge I know they'd have over me in a one-on-one would be bball IQ and endurance (best male versus female found). And because I rarely watch full games (NBA or WNBA), my hopes are rarely met because I'm watching recaps. Therefore, there's little incentive for me to consume WNBA content because:
I'm unlikely to be entertained enough to justify the time spent watching (even in recaps)
I'll therefore still need to actively browse YouTube and social media for videos specifically about those hopes
I don't have a daughter
The skillset of the average female hooper will evolve with time, just like it did with men. Check out these teenage ballers. If you're really curious, check out the Women's Football Alliance for funsies.
Now, I'm a guy. But what about the females throughout the United States?
Women Must Support Each Other
Ladies, straight and gay, should be supporting those athletes. Feminists should be boosting the social justice work done by the league and players. Chicks should be rocking authentic WNBA jerseys like Black folks used to with FUBU and NBA jerseys in the early 2000's. Otherwise, gals, you're a part of the problem because you're not supporting each other.
There are females who watch male sports because they think someone is cute, want to be able to contribute to sports talk, or want to support a significant other interested in the sport. But what about the chicks who play sports, even recreationally, or exercise in general? I rarely see a lady anywhere near a basketball court, but surely there are wives, daughters, and mothers somewhere getting up shots on the regular.
We Must Expose Daughters to WNBA Games
Kids need adults they can look up to and aspire to emulate. American children passively learn about men's national leagues and their superstars from TV and adults fans around them. Depending on their parents, they might also be familiar with college or even high teams. I doubt most young girls can name more than a few WNBA teams or stars. Black girls especially need to see Black women doing more than drugs and sexual acts.
Poor Marketing and Sales Funneling
I wrote above about why I watch WNBA games. Everything I said about how everyone can improve the WNBA means little if the WNBA as whole doesn't put in the effort to capitalize on it.
Awareness (lead generation) is at the top of the sales funnel. That means its a big deal. You can't convert a customer that doesn't know you exist. Everything mentioned above gets much less attention when marketing efforts lack. I expect to one day hear a story about top level WNBA executives pocketing money that should've went into the league.
Players aren't exempt from this issue. WNBA champ Mia Moore caught attention for the league with her activism. Candace Parker regularly gives great, technical NBA game analysis on "NBA on TNT." Some of them run Black-owned businesses such as A'ja Wilson's Burnt Wax candles. What are the other WNBA superstars doing? That's a genuine question because I don't follow any on social media.
Who is the face of the WNBA? My guess is Candace Parker, but the league doesn't push her or anyone else as one. Interestingly, as a casual WNBA fan, I'd argue that the best players in each position are gay:
Point Guard (PG) - Sue Bird
Shooting Guard (SG) / Small Forward (SF) - Diana Taurasi
Power Forward (PF) - Breanna Stewart
Power Forward (PF) - Candace Parker
Center (C) - Brittney Griner (this one is flimsy because of the Russian situation and Liz Cambage says she is heterosexual)
Does the WNBA not want to push an out, proud lesbian because of potential branding implications regarding sexuality in the future? Regardless, a front-woman for the league that readily takes on that challenge can apply peer pressure on peers to do more that will enhance the female basketball community as a whole.
The Bottom Line - Profit
The reason behind WNBA athletes playing in overseas leagues during the off-season is multi-layered. These problems collectively lead to that pay gap some complained about years ago. The overall product and culture needs to improve in order to increase the bottom line.
I didn't want to write a "X reasons why the WNBA sucks" because unbiased, constructive criticism contributes to the discussion. Hopefully, I succeeded in challenging someone to introduce their daughter and other feminine loved ones to the WNBA.
Tags: sports, fitness, equality