May 30, 2020 — Jt Spratley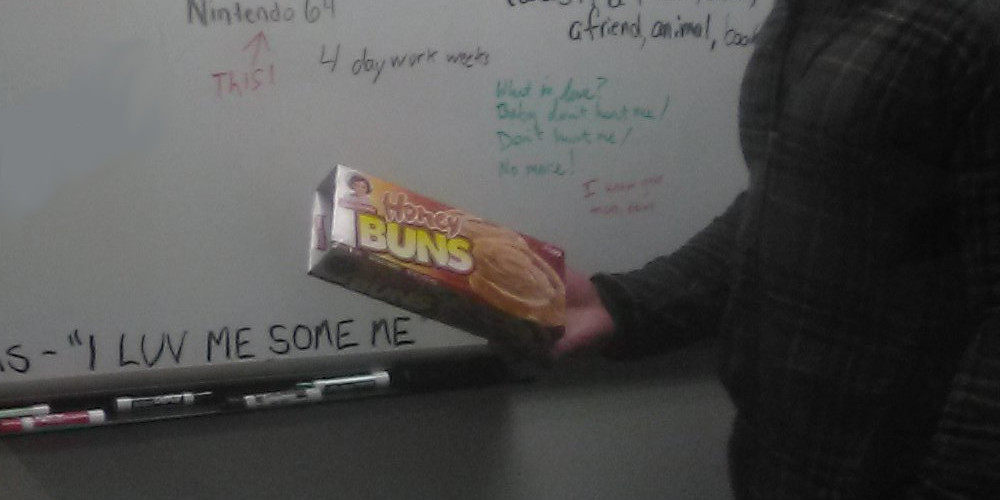 First published on March 16, 2020
I loved honey buns as a teen. In High School during breakfast, they were 50 cents, already warmed. Sometimes, I'd buy more than one. Honey bun was a favorite junk food, nickname, and popular gift from others for years.
---
Then, I went to South Korea. When i wasn't doing Army things and being a volunteer English as a second language (ESL) teacher, I was exploring the country. Then one day, I found a Tous Les Jours bakery.
Tous Les Jours has different types of pastries. They make crescent dogs, buns with kimchi and different types of meat, and sweets like cakes and crescents with other sweets in them. They also made drinks – coffee, lattes, smoothies, shakes, tea, and boba, or bubble, tea.
Everything is as beautiful as it is delicious. In Korea, you can find these pastry stores in malls, train stations, and random spots throughout the country. In the US, you may need to search hard for nearby Tous Les Jours locations – the nearest bakery.
I was excited when I found a Tous Les Jours in Syracuse, NY – minutes away from campus. When I wasn't using free open source software (FOSS) in school assignments, I indulged in boba tea and nostalgia.
There's no Tous Les Jours in Virginia near me. But I can still get boba tea at Boba Chef in Virginia Beach. BobaChef.com is their website. The local shop has a long list of boba tea options, great interior, and accessible location. The owners are great people and switch up their treats line-up a lot. They've had cheesecake, leche flan, different types of chips, and even gumbo during the winter. That gumbo was amazing. If you read this and go there, tell him to make more. Tell him I sent you. I mentioned Boba Chef at the end of the song.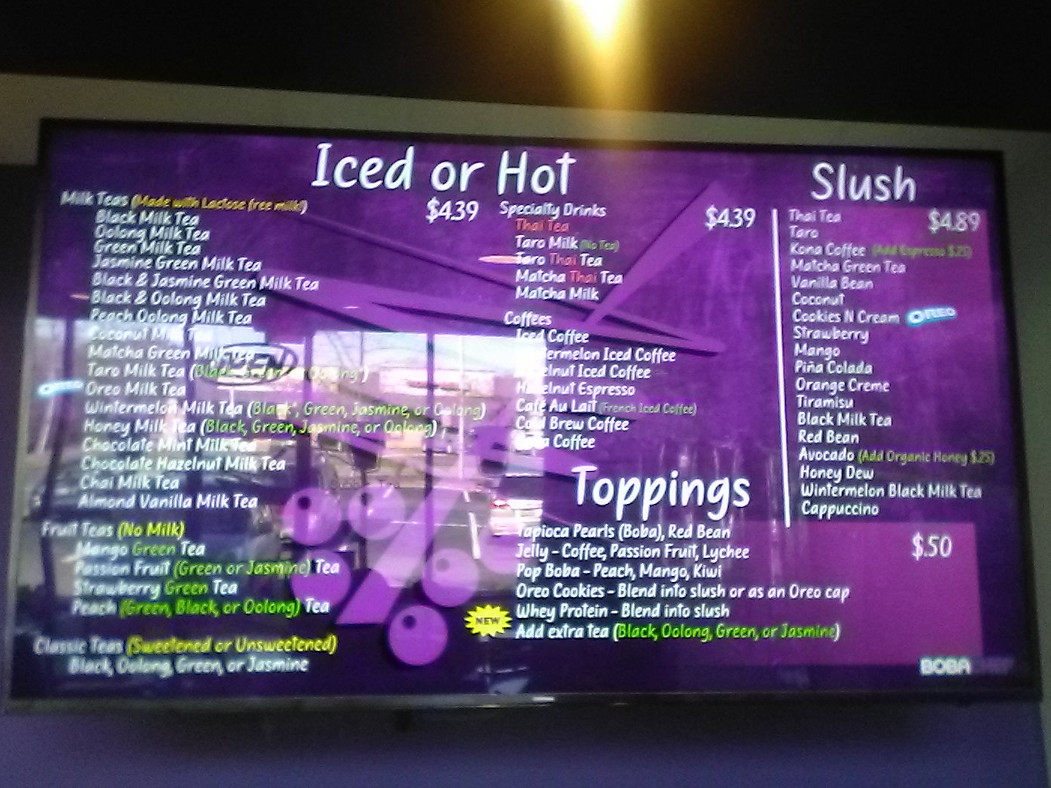 Now, the nearest bakery is wherever I can buy a honey bun or cinnamon bun – normally WaWa [shrug].
So, the simple answer to why this song was created is that I enjoyed honey buns and other sweet pastries more than real food.
Nearest Bakery Lyrics
–Uh, I love sweet pastries – So I'm headed to bakery
Uh, Now I'm at the bakery – WHY because I love sweet pastries
HMM Honey buns, fudge, oatmeal cookies – If I'ma live, I'ma go live lively
CHEA Don't really matter to me – NERP Because I'm not counting calories
-haha That's them fat cells speaking – got that muscle mass hating
HA Until that lactic acid builds up Ahhh– and them muscles start aching Oooo
Can you smell what the rock is cooking – *Sniff* I know I do smell pie who's cooking
I'm trying to ahn-nyong-ha-se-yo nom nom – YUM Then gahm-se-hahm-ni-da, ahn-nyong
WEEEEE
Hook
— Pastries, pastries – la-de-dum
Pastries, pastries – please, nom nom nom
-Pastries, pastries – la-de-dum
Pastries, pastries – please, nom nom nom
V2
–Just found another bakery – need to quality check the pastries
What's the nutrient facts – hmm will I want my money back
Ensure my hygiene and dress not a mess – don't want to look nasty or suspect
Got to keep the breath fresh to death cause I'ma – yack I'm a pest all what's this? How much is that?
-TRUE! I want to get there early but – not too early but beat lunch traffic
Yaws First dibs | Yaws And I'ma ad lib LET's NOM !
Cause guys be touching everything | And on my list of my pet peeves sloppy seconds
I'm first in the right lain to get blondies | Undo the belt, I'm bout to get reckless
V3
– I get something
done I reward myself with the urge, I'm being real | respect anything close to a home cooked meal
I pay patience, I get the real deals | I'm not a hustler homie, just a loyal customer
Great customer service keeps the customer | Reviews everywhere. mind yo competitors
Only need enough options for busy days | Same quality product from a different place
– Your loyalty is in the wrong place Screw the brand | I vote with the stacks in my rubber bands
I got a dub and I'm bout to spend it all |YEP! I'ma earn the throne time worth the booty call
EWW Down it with a Boba Chef bubble tea the Ko | -rea nostalgia is heavy for real
same with soju and balut but I'm |chill til I find something new, back to the nearest
– bakery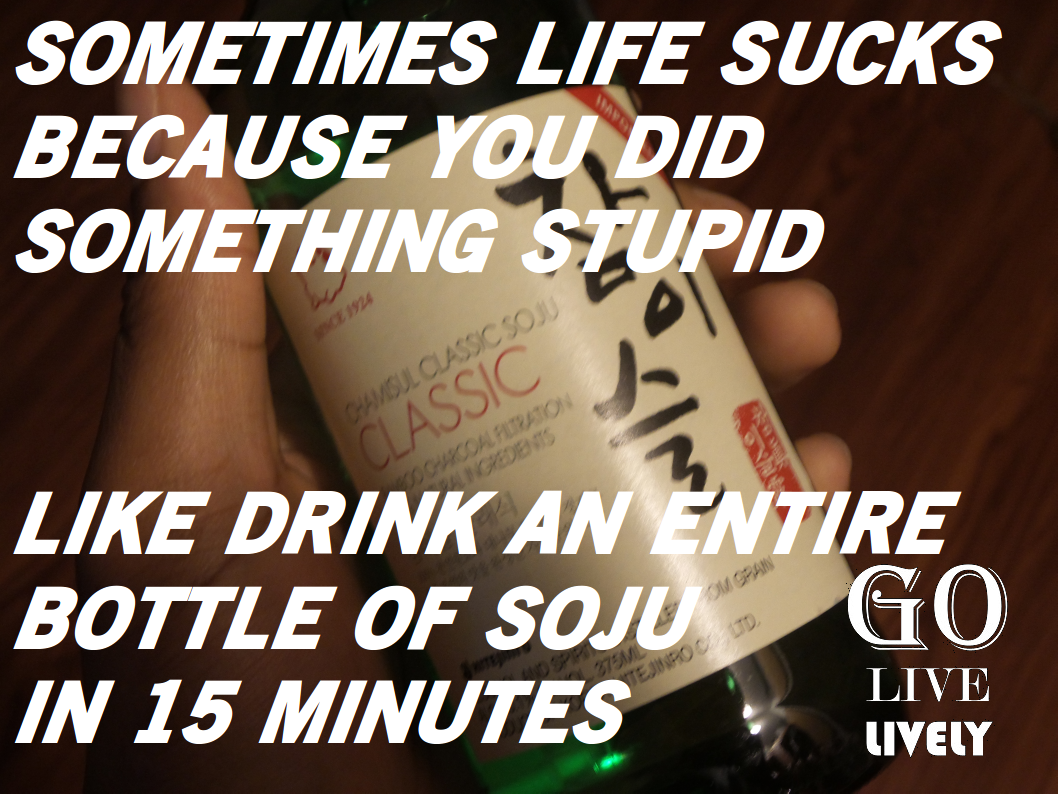 Thanks for the photo, Andy Venditti.
Tags: music, music-production