January 01, 2023 — Jt Spratley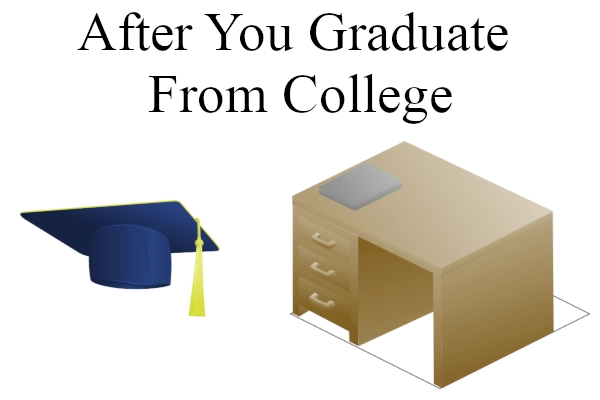 Congratulations, you've graduated from your university and are looking to capitalize on your new credential. Hopefully, you've done all of the things. Before you ditch your school login credentials, there are few things you should do first.
---
Save Transcripts and GPA Info
Some people recommend including your grade point average (GPA) on your resume. Some internships request your GPA and transcripts within the application. Yes, you can apply for some internships post-graduation, including Parker Dewey micro-internships.
Download your unofficial transcript after final grades are recorded, and note your GPA just in case. If you lose access to your student account, your university may require you to purchase an official transcript to see the GPA.
Connect with Graduates (and Maybe Faculty Members) on Other Platforms
Ask to connect with students and professors you've enjoyed working with on LinkedIn. You might extend that to other platforms depending on the relationship. Maybe exclude Facebook and other accounts that seem more personal than professional.
Recommend Replacements for Leadership Positions You Held
Did you lead a student organization or other initiative in school? If so, try to help decide your replacement. Remember the mission and vision statement as you share your referral.
Close Unneeded Accounts
Your university likely removes your access to internal sites automatically. Ask if you're unsure. This is easier to check if credentials are organized in your password manager. You'll likely maintain access to your email account and Handshake (or a similar job posting site). You should also decide if any external platforms you've subscribed to for college are still useful to you. If not, close the account.
Forward Your College Email Account
Clean out your school inbox. Then, download all important emails and transfer them to your primary email account. Then, forward future incoming emails:
Set up a forwarder from your school email account to your primary account.
Create a "your school" folder in your primary email inbox.
Create a rule automatically redirecting all emails from your school account to the school folder.
Join your School's Alumni Association
Follow primary and local alumni social media accounts and LinkedIn groups to continue networking with others from your Alma mater.
Historically Black College and University (HBCU) grads, here is a more specific guide.
Tags: college, cybersecurity