September 07, 2020 — Jt Spratley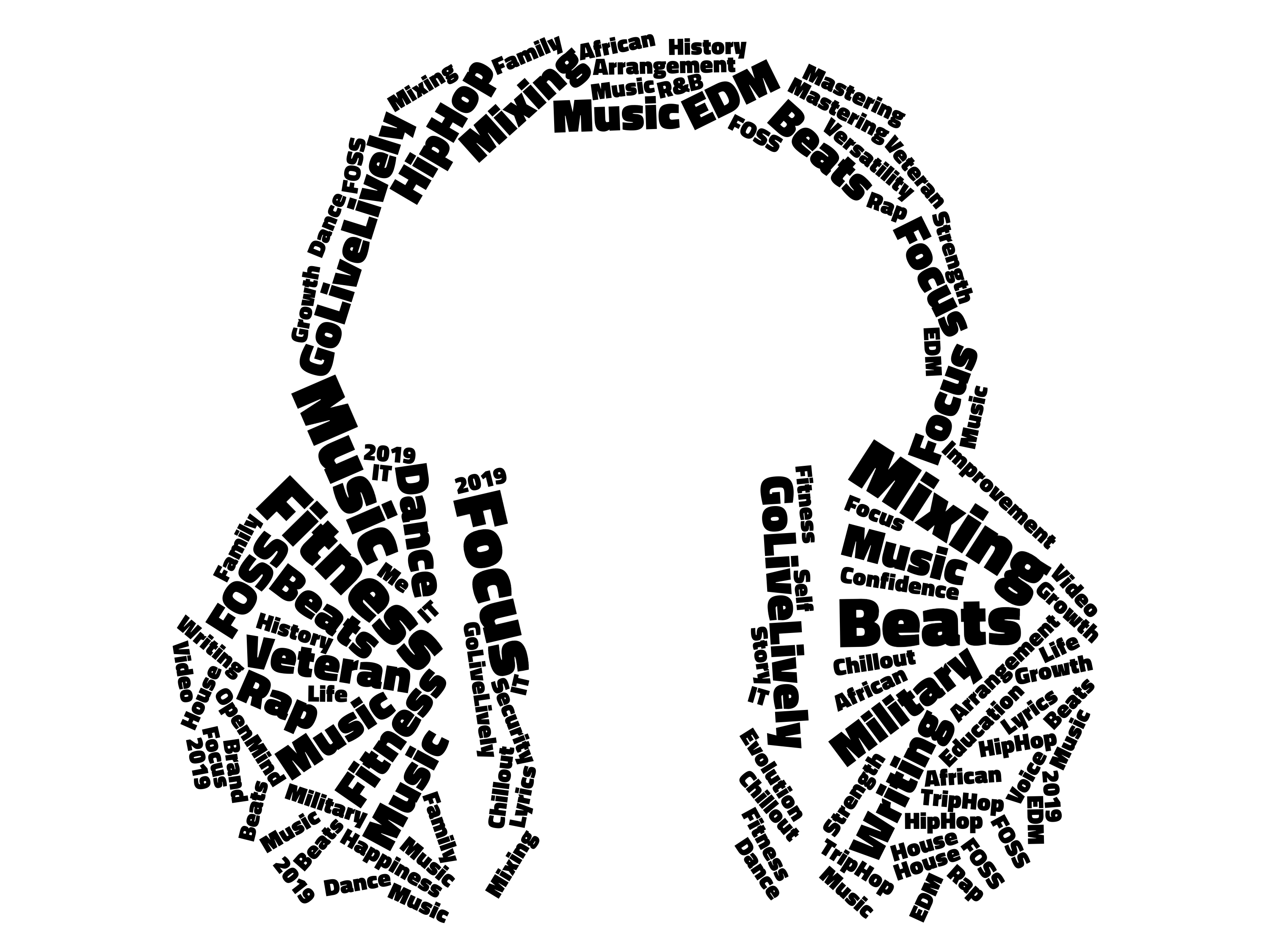 I've had a few local, independent artists ask me about music distribution throughout 2019. So, below I'm going to summarize my to-do list for distributing music to online music platforms - Spotify, YouTube Music, Apple Music, etc.
---
Create the music and lyrics.
Record Vocals, dubs, instruments, FX, and clean alternatives as needed.
Do I want a clean Version? Usually, no. If I or a featured artist cuss, it's part of the message. As of 2020, I only did it in my first collaboration track, Real Man (Remix). The only reasons were to experience the "clean version" process, see how different it looks in music stores, and ensure D had a version he could share with anyone in his family. Anyway, if I decide "yes," I'll create clean versions of vocal tracks to ease mixing process up-front if it's more than removing explicit words.
Arrange the track. I try to be more creative than just have an intro, 4 or 8 bar verse loops, a chorus/hook part, and an outro. Switch it up at random times. Remove, speed up, or slow down the hi-hats for 1-4 bars. Automate FX and low-pass filtering. These are just some of many ways to emphasize certain vocal phrases or instrument parts to keep the track moving forward.
Mix it. I usually end up bouncing between this and the arrangement step a bunch before I settle on just mixing. I use studio monitors, multiple headphones, and my vehicle for mixing. I'm most familiar with how a mixdown (especially the bass) should sound in a vehicle because I've spent so much time in it.
Master it. You can save money by using compression/limiting and something similar to MaxxBass on the master bus. I've been using DoctorMix for mixing and mastering.
Create album art in GIMP at 3000x3000 pixels. Anything I need enlarged is done there. I try to use waifu2x sometimes.
Determine a release date if not simply ASAP.
Prepare marketing/promotion strategy - mainly YouTube videos, singles leading up to the album release, and blogs. I wrote a guest blog on RallyPoint to push my 2015 (Big Change Coming) single and add context to the military aspect. The song didn't get a lot of plays. However, I had shared a lot of valuable information within the community that would benefit most from it. If they wanted to check it out, the link was there. Win.
Choose a music distributor and prepare the distribution process. I like Soundrop because they do auto-split payments between collaborators for free. Contact options below if you want to discuss this further.
Ensure the Copyright.gov registration for the single/EP or album is done.
Submit the track for release. This takes about 2-3 weeks on average but varies depending on your distributor and ttheir workload. The last 2 months of the year seem to be very busy for music distributors.
Produce a video with kdenlive, OpenShot, or FL Studio (this was fun to try) so there's a visual and I can plug free open source software (FOSS).
Promote the release on social media and related forums.
Update my SoundExchange account once I get the International Standard Recording Code (ISRC) and UPC.
Update my ASCAP account once the release is public.
Read more on my lessons learned from my first album.
If you have any other questions, my contact options are at the bottom of the page.
Tags: music, music-production