March 01, 2021 — Jt Spratley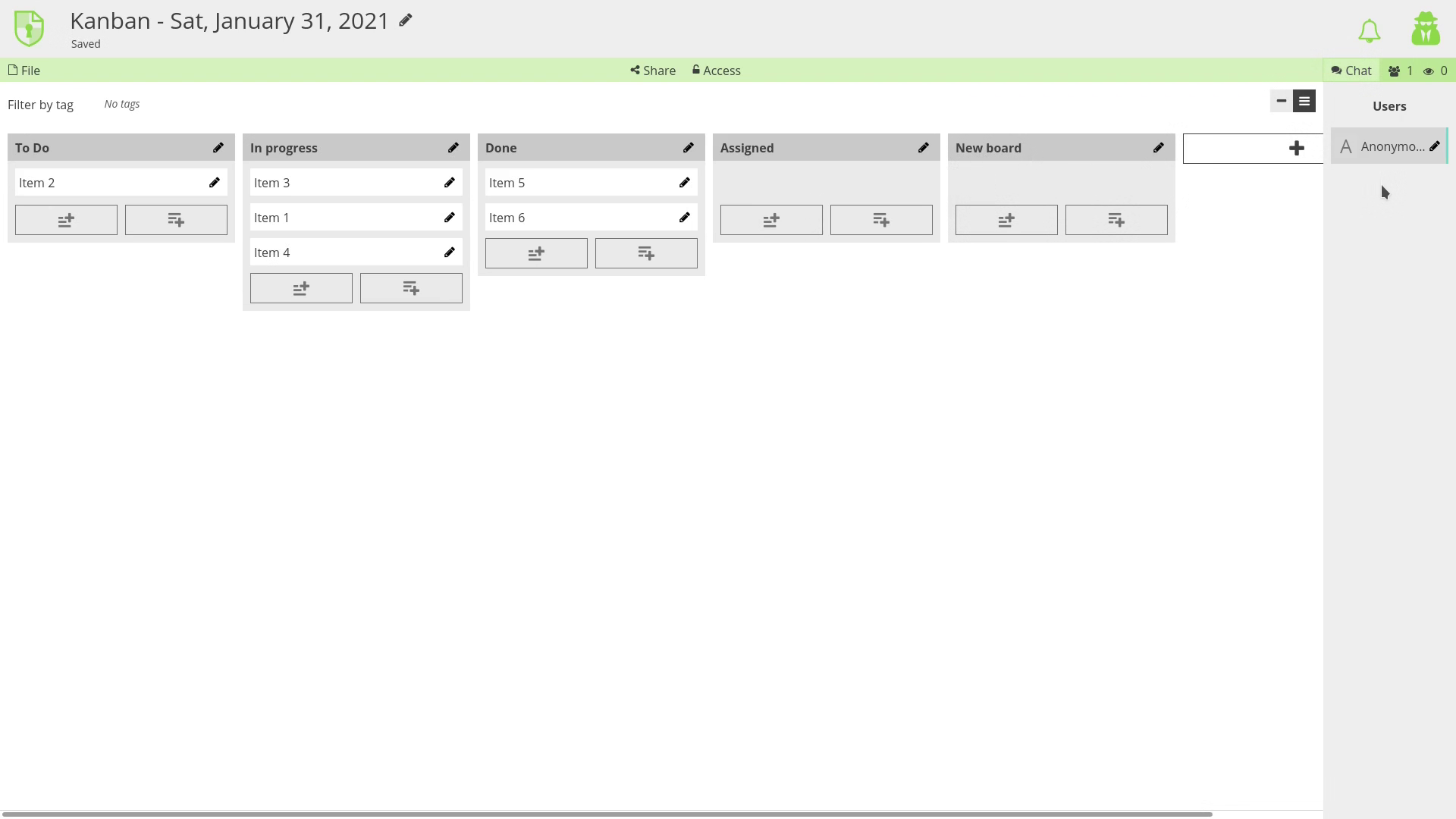 A kanban can be a great solution for task management, or agile project management, within smaller teams. Gantt charts and Scrum have their value but a kanban can benefit creatives, fast-paced departments, and generally busy individuals with hectic personal lives.
---
What is a Kanban?
Visually, a kanban consists of a few basic parts:
Kanban board: a single kanban instance.
Kanban columns: generally used to indicate status or progression from left to right. I like to use:
To-do
Assigned
In progress
Ready for review
Approved
Done
But you can switch it up. Some use columns to organize work in progress per individual or smaller teams within a department. I think conventional method is best, but I'm not a regular kanban user or career project manager.
Kanban cards: the actual tasks that need to be done. Cards usually include all the details: task assignee, man hours tracked, comments, tags, etc.
Popular Kanbans
Trello seemed to be the industry standard around 2015. Many projects I've worked on and known of used Trello. It works great and has integrations for today's popular team communication apps: Slack, Mattermost, Zulip, and Rocket.Chat.
My issue with Trello comes from using it years ago, never as an instance administrator. I didn't like how comments were handled in Trello cards. They were like threads. You could make comments directly to the card and thread other comments to those primary ones. That bothered me because some users will thread comments while others ignore those threads and reply in primary comments. You could say that leaders are charged with enforcing a standard. I say there should be an option to disable the "comment thread" option. Admittedly, if there is such an option, I wouldn't know. Never cared to look it up.
Asana is good. There's a lot to it, but I never used the kanban or sprint features. Like Trello, it seems best for larger departments.
I knew a few people who liked Basecamp and Monday. I didn't care for either in the short time I used them.
I rarely use sprints functions. And as you may already know, I prefer open source software. Any of them are better than e-mail in active initiatives, though it's not best for everyone.
Here are my three favorite kanbans you can use online or self-host on a personal system.
Taiga.io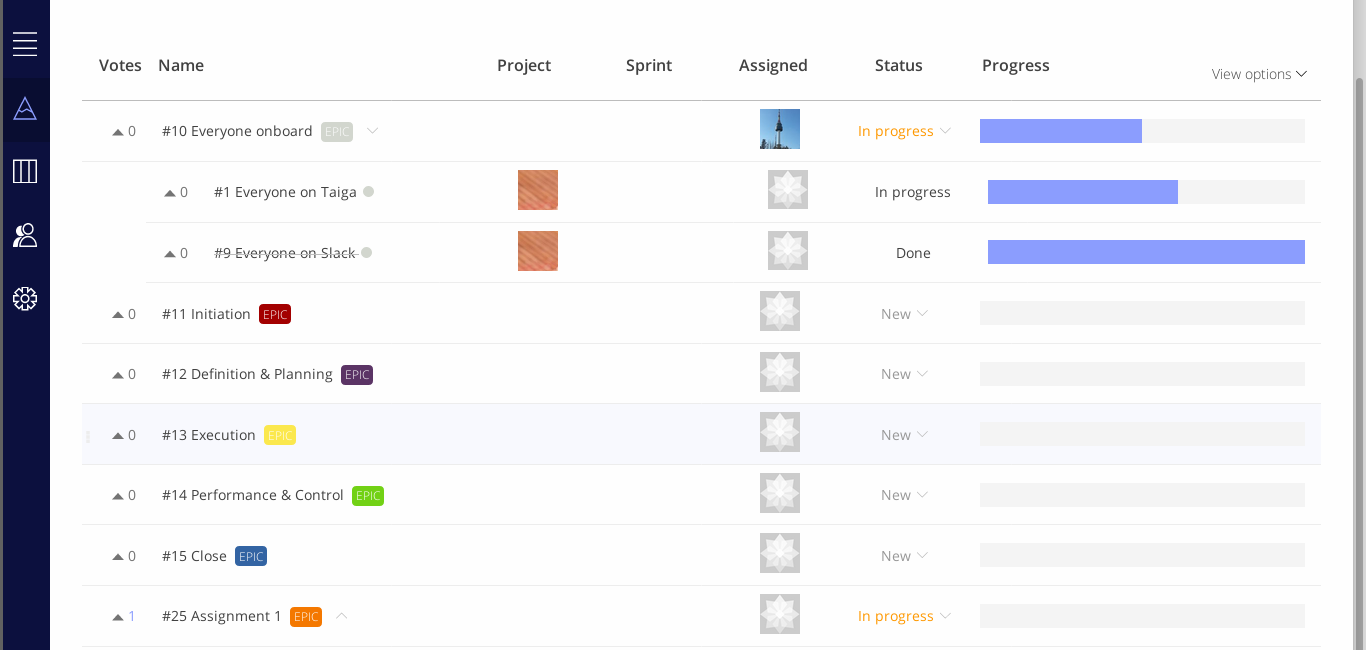 I found Taiga.io years ago while looking for an alternative to the popular Trello platform for college group projects. Taiga is simpler, easier to navigate, and FOSS. No one ever needed a walk-through on how to use it. It integrated seamlessly with Slack. The epics (sprints) was easy to understand as well.
The website offers one free kanban for 3-5 users at this time. If you want to use for a lot of users, you can pay or install it on your web server. I've never tried to self-host Taiga. Too much work for my needs.
I recommend Taiga.io for small teams that need a clean user interface for a single kanban with sprints which can integrate with Slack. I won't compare paid or self-hosted Taiga to Trello for small and medium-sized businesses (SMBs).
Kanboard
Kanboard caught my attention while looking for hidden gems in the Softaculous Instant Installer. Warning: it has to be self-hosted. The installation took seconds and the only prerequisite is PHP. So, you could install Kanboard on your PC if you're okay with having PHP installed.
I like the simplicity of Kanboard. It's minimal, snappy, and just works. It's fully featured for basic kanban usage. There's a long list of Kanboard plugins available, but I haven't tried any yet. It reminds me of popular WordPress kanban plugins. Difference is Kanboard is completely free and doesn't require a database management system (e.g. MySQL/MariaDB).
I recommend Kanboard for anyone with a web server, or PC, with PHP who only needs a kanban that works without much care for super glossy looks. Unlike Taiga, it's easy to install. Since it's FOSS, you can always add your own CSS and branding for organization colors and logos.
CryptPad.fr Kanban
CryptPad.fr has been my go-to for collaborative documents for years. I even used CryptPad Presentation for a school presentation once. When Hackpad (now Dropbox Paper) and Google Docs weren't required, I used CryptPad Rich text. Once I saw they'd developed a kanban, I tried to keep it in mind whenever I started a new project with others.
My video walk-through of CryptPad Kanban has everything I have to say about the app. I haven't tried installing CryptPad on a Linux server yet.
I recommend CryptPad Kanban for anyone that likes what I said about Taiga and Kanboard but doesn't want to create an online account or rent web server hosting.
Have transparent, direct communication among your teams. Try a kanban.
Tags: open-source, linux, webapps, professional-development