May 28, 2020 — Jt Spratley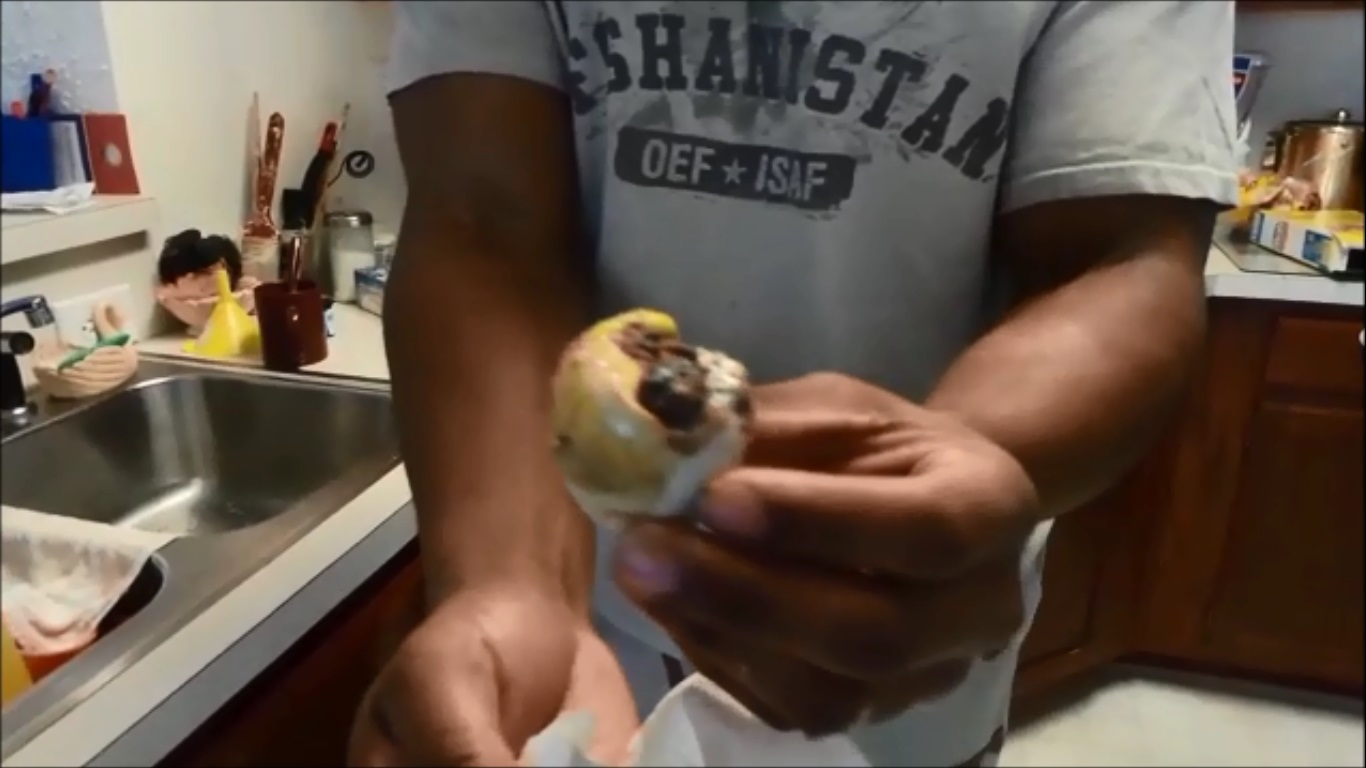 First published on April 4, 2016
When I learned about the Philippines and balut, I went searching for it in America. After a year long search, I found it in a Filipino market in Virginia Beach, stored and heated by the cashier's desk. I bought two, but forgot the cost, thinking I may be able to influence my brother to try one. I was wrong.
---
The video referenced shows my brother video-taping me as I prepare to eat one balut with a Sapporo beer ready to drink away the aftertaste. The yolk was mushy but tastes like any other. The egg white was rough and chewy. The actual duck had little taste, just a furry texture. I didn't drink the duck juice first. I didn't know I was supposed to until I read the articles below. The sight truly is the worst of the whole experience.
The original video has no audio. I screwed up the settings before the recording. Therefore, I added annoying blabber to narrate the video. Check out the video below. Then check out what two people on a mission to try some of the weirdest foods thought of balut or SF Gate has to say about the benefits.