June 04, 2020 — Jt Spratley

First published on May 21, 2017
My $70 Platinum 3 month long subscription to AsianDating.com has finally expired. It wasn't a complete waste of money, though. I met plenty of real women with real intent to get to know each other. Although the issues I had with DateInAsia were present in AsianDating, customer service was great about handling reported potential scammers. I found AsianDating while reading into Online Dating Safety Tips. They're ran by the same organization, Cupid Media.
---
The profile setup includes up to 6 photos. You can include a variety of in-depth details about your appearance, lifestyle, cultural values, and hobbies. You can also select preferences for potential matches for profile viewers to see and the match-maker function to provide accurate recommendations.
If you pay for a subscription, you can send and receive e-mail and chat online with anyone on the site, get more profile views, and translate messages from other languages. If you don't pay, you can only chat with members you have paid for a subscription. There's not many of those at all, by the way.
The payment options and differences between basic and paid (Platinum and Gold) accounts.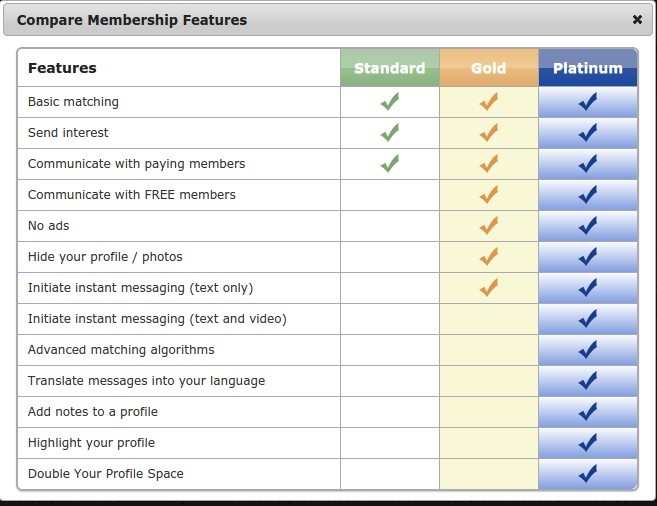 Overall, I enjoyed Asiandating.com. I befriended a quite a few women from the Philippines and a few from Thailand and Vietnam. Oh yeah, pinays, Filipino women, make up the majority of this site. As with Filipino culture, many of the women I attracted were two to five years younger and looking for an older man. Age equates to wisdom in Filipino culture. I never took advantage of the ability to video-chat, but many of those friendships transferred to other social media networks to keep in touch. I must say, that $70 would've went a lot further if I had more interest in younger women. I'm not knocking younger women. I'm just saying . . . I can hear the butt-hurt now.
What I didn't know was that Asiandating.com does NOT encompass members of all the other asian Cupid Media sites. They have sites for Japan, Vietnam, Malaysia, and a few more. I'm not sure if I'll try another CupidMedia site or look elsewhere for now. Maybe I'll just look into other countries where women enjoy men younger or the same age as them.
Do you have a recommendation or thoughts regarding my point of view? Share.
Tags: relationships, asia, personal