June 07, 2020 — Jt Spratley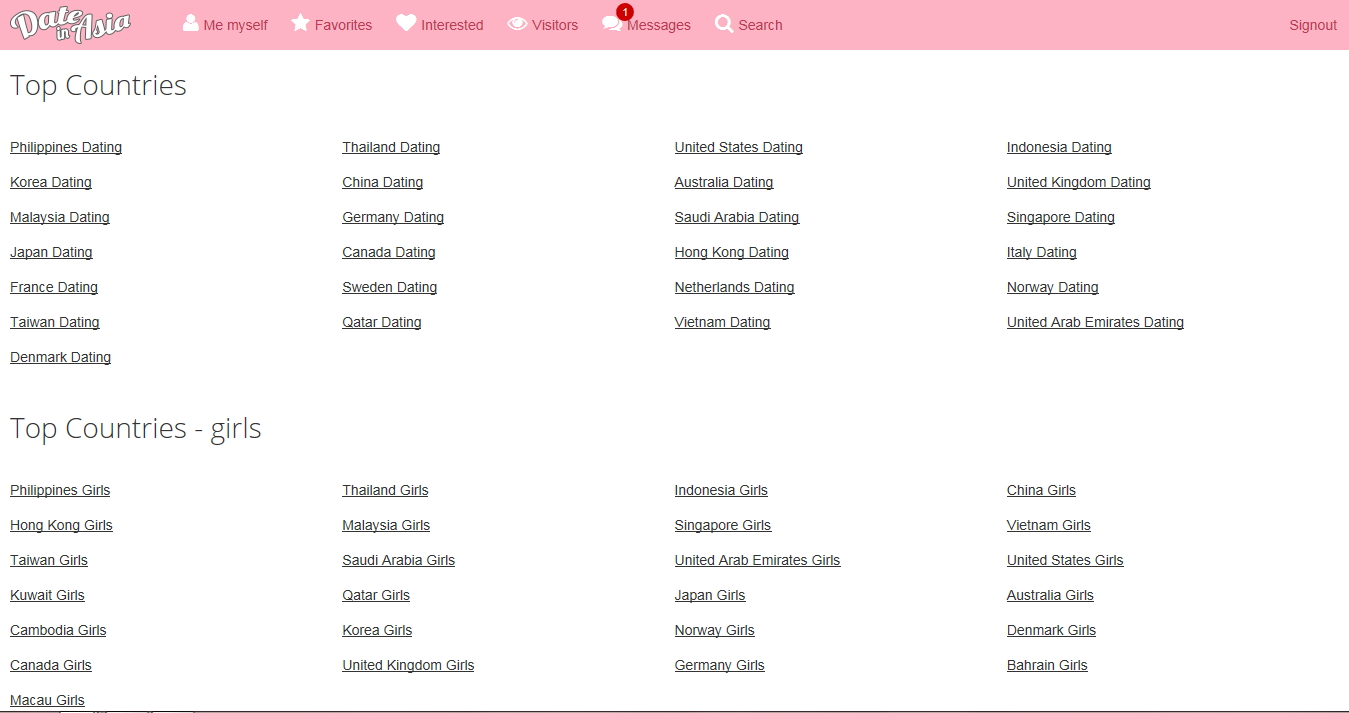 First published on June 8, 2015
Since I left Korea, I've had a bigger craving for Asian culture than ever before. Of course, that includes learning about the women. But the problem is that Asia is too general, and each Asian country differs in many ways. . . Oh well.
I decided to look for a online dating site that wasn't filled with fakes, scammers, and fees. DateInAsia was the result. It's simple and easy to use. It takes barely five minutes to complete your profile – what you like, who you are, zodiac sign, what you're looking for and other basic info. You see who views your profile. You can "show interest" (same as FB poking), send messages, and add people as favorites.
---
I get plenty of views, but I don't get many messages or "interests." That may have something to do with the fact that some Asian women are curious about black men but many are looking for that with blond haired and blue eyed white prince. I get views and "interests" from women of all ages, from 19 and up – 55 being the oldest right now. Yes, the 55 year-old was attractive. No, we didn't talk. . . yet.
Unsurprisingly, pinays (Filipino women) seem to make up the majority of the profiles on the site. Most women here speak English well enough for you to know what they mean to say. I've been offered to continue dozens of conversations on Skype video chat, but my gut felt a red flag and the messaging on DateInAsia is ASAP enough that I never saw the purpose. When I asked why, the answers never justified the request -I'm not online much, it's faster, etc. Later, I came across some clarification while browsing "Online Dating Safety Tips," an affiliate site of AsianDating. To make a story short, many scammers try to lure western guys onto a video chat session to later blackmail them for money with a recording of the victim doing something compromising (naked on cam, for example).
Though, I'm sure I've encountered at least a few attempts, I've talked with many real women there looking for a friend and/or lover. Three months on DateInAsia, and I've maintained contact with only a few women. I should probably work on my social skills some more.
. . . Skin color. . . Uniqueness (read really weird). . . Uphill Battle
Tags: relationships, asia