June 03, 2020 — Jt Spratley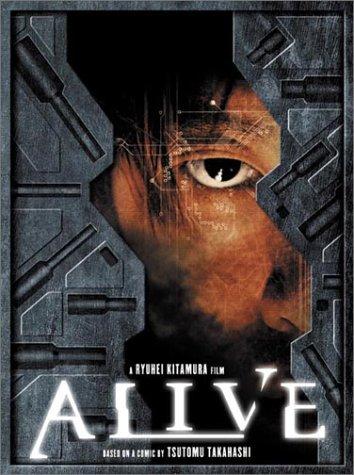 First published on September 26, 2016
Okay, this is another jacked up Japanese movie, similar to Audition and Grotesque. Unlike those two movies, I was ready for this two hour long movie to end around the 60 minute mark.
**SPOILER ALERT slash pathetic attempt at a sypnosis**
---
This movie starts off with a death row inmate named Tenshu surviving the electric chair and being given "Would You Rather" movie type options to be finally executed or sent to an unnamed location said to be worse than death. He chose to live. It then turned into a Japanese Cube movie sequel after he was transferred to a more elegant version of the dungeon from SAW I with another survivor and observers/scientists did stuff to try to instigate a fight to the death. Later, a girl is introduced in a sealed room that somehow they were able to get into later only joined by a huge wall of glass that was infected with some supernatural spirit ordeal that was being tested and which taunted them more.
*Sigh
*Checks time
People died. Matrix/Cube/Resident Evil movies stuff happened annnnnnnnnd. . . blah.
Check it out and let me know what you think.
Tags: movies, entertainment