May 25, 2020 — Jt Spratley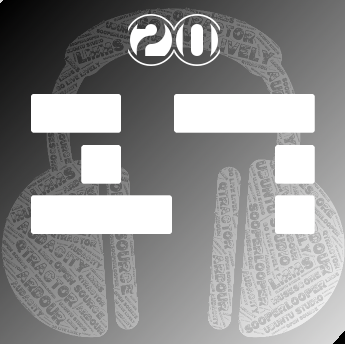 First published on February 13, 2017
Though you should be living life to its fullest everyday, a new year gives you an objective new start of some sort. Whether you have new years resolutions or not, here are five things that will help you start any new year off fresh.
---
1. Rearrange your work space
Similar to going to a different location to get something done, rearranging your bedroom, your work office, or whatever room you get the most work done is a cost-free life hack to boost productivity. Move your desk near or away from the door. Remove or add a second computer monitor to your desk setup. The change of scenery could help you create new ideas instantly.
2. Cleanse your social media
Every day you come across something on social media that encourages you to follow or subscribe to people and organizations. By the end of the year, you've lost interest in many of those content creators. Unfollow them. Within days you'll realize how much Facebook's back-end algorithms have been feeding you more content of some sources over others. Delete social media accounts you no longer use. Consider subscribing to RSS feeds and managing them in your browser or e-mail client so you only get what you want – new content.
3. Donate Stuff you don't need
Go through your closets, garage, and every location you use for storing anything, and throw everything you know you don't need in some bags and boxes. Be honest with yourself. When you're done, find the closest homeless shelter and make a delivery. Many shelters will offer you a receipt estimating the total money value of everything you donated which home owners should keep for tax season. This can lead to a grand clean-up effort for the entire family.
4. Check your Finances
Why is this here? Because identity theft. Check on your credit reports, banking accounts, and identity protection accounts for any signs of fraud. I should revise my older post on credit report repair, but the important thing is to ask questions if you see purchases or credit lines open that you don't recall.
5. Clear your E-mail
If you've lost interest in an e-mail subscription, unsubscribe and delete all of those e-mails. Move all those e-mails you keep for "just in case" into another folder titled "Important" or similar. Flag all junk and spam as such. Respond to the e-mails you have left until you don't have a scroll bar on your inbox window.
Hopefully, you use an app, online or downloaded, to help you manage multiple e-mail addresses. If not, now is a great time to learn how to do so with Outlook or Thunderbird.
What did I miss? What would you add?
Tags: personal