May 24, 2020 — Jt Spratley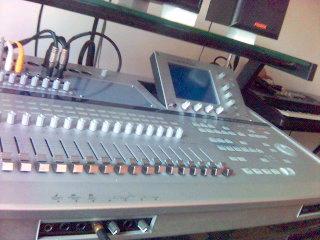 First published on February 27, 2017
Some resources are amazing for the simple fact that they function as a fact checker for your research and others' advice. Here are 5 I wish I'd known about years ago.
---
Open Source Software
Instead of paying $300 for Fruity Loops (FL Studio) or Pro Tools, I could've been using LMMS and QTractor cost-free instead – both bundled with more audio production software within Linux Ubuntu Studio. If you're planning to go pro, at some point you'd need to consider purchasing such industry standard software. However, you can always start with similar but free software alternatives to improve your craft and transfer those skills to another DAW later.
Copyright.gov
Having your music registered at Copyright.gov provides some legal comfort for that anxiety of losing a CD-R or mp3 player storing your original music. The process is simplest when you're a lone musician – fill out a few short forms, upload your audio files, pay the $50 flat fee, and wait ~10 months for a snail-mailed certified receipt for your records. The uploaded music is considered registered immediately after you pay the fee. The more people involved in the works, the more complicated it gets. Check out the Copyright.gov FAQ's for more info.
SoundExchange
SoundExchange is the place to register before you start sharing your music with internet, satellite, and cable radio to ensure you get paid digital royalties for plays. It takes 4 months to for your registration application to be approved. Then you'll need to update a spreadsheet with information for your completed tracks and other artists involved if applicable.

Creative Commons Licensing
I've always known I wanted my music to be used by more than rappers and singers. But I knew nothing about how to share them for other purposes, e.g. background music on videos and intros for podcasts, and for free. Creative Commons licensing helps me accomplish that goal with YouTube, Free Music Archive, ccMixter, and more while gaining recognition for my work.
CD Baby Podcast
I follow quite a few podcasts, and CD Baby Podcast is the best I've found for indie musicians. The hosts are indie musicians that work at CD Baby, understand both sides of the struggle, and can communicate effectively for everyone to understand. They've covered everything on this list many times and are my top tier fact checker. In fact, this blog post has already been e-mailed to them, and MRP Podcast, for suggestions and advice.
What would you have liked to see on this list?
Tags: creative-commons, music-production, open-source