August 10, 2022 — Jt Spratley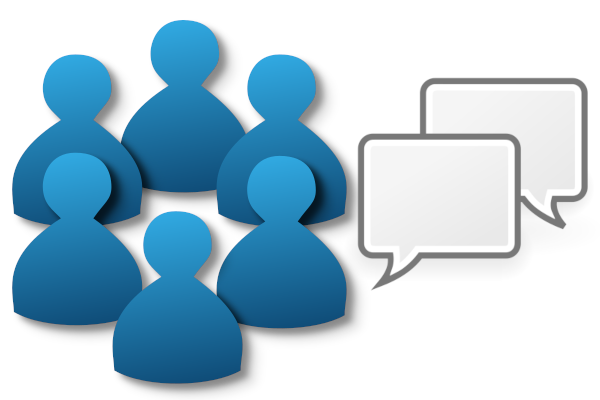 The most legitimate complaint I've heard against using Linux and free open source software (FOSS):
"Where do I go if I need live support?"
It is a valid question since most free software don't have on-demand technical support and advisors. I learned a lot about the open source realm from the "Podnutz: LinuxForTheRestOfUs" podcast, "It's FOSS" blog, and StackExchange. But YouTube videos and "how-to" guides don't always get to the point, so you sometimes have to search through the content you receive from search engine results. That can be frustrating, no matter how knowledgeable you are in web development or system administration.
Past blogs, videos, and forums, there are two real-time FOSS support communities that never get the respect they deserve.
---
IRC Chat Rooms
Internet Relay Chat (IRC) chatrooms are text-only and accessible from web applications and desktop clients like KiwiIRC.com and HexChat. Remember AOL Instant Messenger (AIM) and chatrooms? No-frills IRC didn't die with AOL. It was the underlying concept for it just like the popular graphical apps today:
There are dedicated IRC channels for a lot of popular Linux distributions and open source software communities. Notable examples:
WordPress content management system (CMS)
Ubuntu
GIMP image editor
Libre Office suite
Even better, developers for that project and veteran users often "live" in their respective IRC channels. Users will often discuss anything related to the software:
Software bugs
Feature requests
Advice on customization
Projects and events related to the industry (music, cybersecurity, etc.)
There were a few times where chatting with others in IRC worked great for me because there were multiple ways to accomplish a task, depending on other circumstances. Learning from more experienced developers for free consulting is always a win.
Getting Started with IRC
IRC software can connect with various IRC networks, sometimes more than one at the same time. The most popular IRC network is Freenode.net, but something happened which led to the birth of Libera.Chat. The Open and Free Technology Community (OFTC) deserves an honorable mention, though I've never heard of it before writing this piece. Most popular FOSS will be on Freenode or Libera Chat.
Basic IRC setup in KiwiIRC is straight-forward, assuming you know the name of the channel and which network hosts it. No personally identifiable information (PII) required.
Find the channel name(s) and IRC network for an application on its respective website (probably a community or support page) (e.g. #ardour at irc.freenode.net).
Visit the browser IRC site for Freenode or Libera.Chat.
Type an unique nick[name].
Type the channel name (#ardour for this example)
Click Start.
Start chatting.
Press the "+" on the left, beside "CHANNELS," to join more channels.
You can use a different nick every time you log into a network. However, you may want to create an account for any IRC networks you frequent. These guides explain how to register a nickname in Libera.Chat and Freenode.
Here's a short list of fairly active Freenode IRC channels to explore:
#wordpress
#drupal
#ubuntu
Linux User Groups (LUGs)
Sometimes called Linux Users' Groups or GNU/Linux User Groups (GLUG), LUGs are small groups of FOSS users that meet in person or online to talk about all the things Linux. There are LUGs created for demographic regions (down to the city), minority groups, and special interests.
A LUG generally meets regularly to share knowledge, train new Linux users, and network. They may organize events and special training from other professionals. I've only attended a few, so I lack personal experience on this. But I'm sure a cohesive LUG will make a great support system for anyone new to Linux operating systems.
The best places to find your nearest LUG:
Have fun.
Tags: open-source, IT, linux, software