May 30, 2020 — Jt Spratley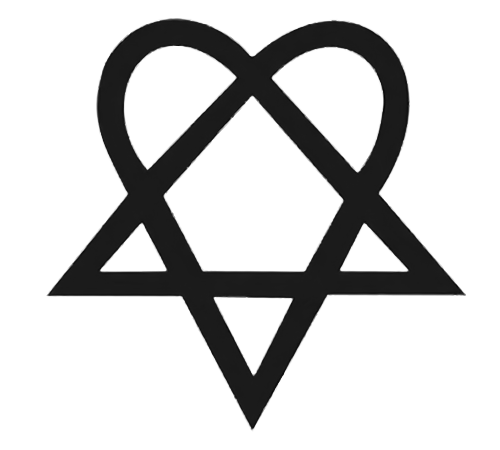 First published on February 20, 2017
HIM, formerly known as His Inferno Majesty, is a Finnish rock band. HIM's music is categorized as gothic, dark, or alternative rock but they refer to it as love metal. They've stated their use of satanic imagery (i.e. "666" and the heartagram) does not represent their personal beliefs and this has in the past resulted in some issues with the black metal community.
---
The Foreboding Sense of Impending Happiness is a song from the album "Screamworks: Love In Theory And Practice". I've done no research into this song's meaning but it creates a calm vibe for me. The changing time signature and drums negate anticipating a pattern, and singer Ville Valo's soothing lyrics are general enough to relate to your own emotional hardships while the bass synth holds everything together. By the end of this song you'll have one phrase etched in your memory –
"Look at the scars, smother a heart, opening up."
A fan-created music video combining the song with their music video for Join Me in Death.

Official website – Heartagram.com
Music videos on Facebook and YouTube
Songs for purchase on Amazon and iTunes