June 01, 2020 — Jt Spratley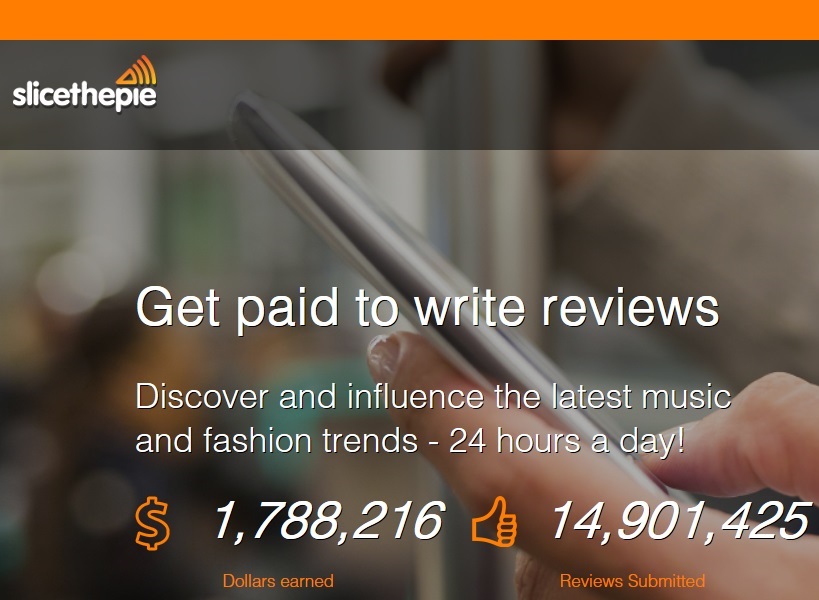 First published on March 16, 2015
Slice the Pie! Yes, you can earn money, up to ten cents per review, for providing detailed and well thought out reviews covering underground and indie songs. It may not seem like much, but it's more for fun and helping others than a get-rich-quick scheme. Plus, you WILL find something you like sooner than later. The genres you'll encounter vary, and within an hour, you could easily cover tracks of house, country, funk, pop, folk, and other alternative genres. Through "Slice the Pie," I've become a fan of The Hong Kong Sleepover – Taste the Chain, an awesome hype rock track and PVRIS – St. Patrick, a fun high-tempo pop track.
---
The process is simple. Create an account. Ensure you allow the site to request your physical location. Select "Review" from the top right corner. Press "Play" and start typing your thoughts on the song in the "Review" box to the right. Provide as much productive criticism as possible regarding the lyrics, vocals, sounds, song arrangement, mix down, volume, style, genre, topic, accuracy of statements, effects, and overall quality. I like to include comparisons and similarities to other songs and briefly state when/where/how I could imagine the track fitting into consumers playlists and venues. Determine an overall number rating from 1 to 10, press "Submit," and you're done. Remember, quality, details, and length are the keys to a well appreciated review.
If you're an recording artist or producer looking for another way to build your fan base, register on SoundOut, which feeds songs to Slice the Pie, and expect quality reviews. You rate the reviewers work, and your rate affects the reviewers pay.
Mainstream music is not ALL music. Expand your horizons and try something new.
DISCLAIMER: As of 10 July 2015, those who reside in Philippines, Thailand, or Singapore CANNOT register with Slice The Pie. I'm trying to find a way to change that. Sorry for the inconvenience.
Tags: music, employment