June 07, 2020 — Jt Spratley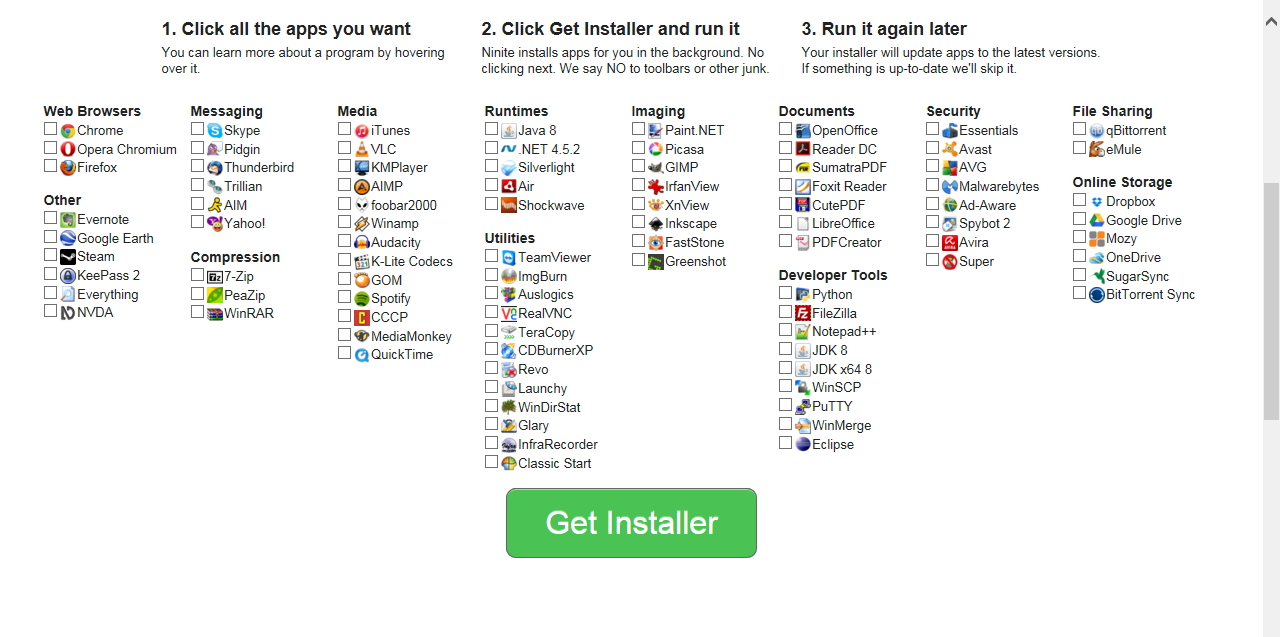 First published on May 17, 2015
In the past, I would use CDs to install software on a newly base-lined personal computer or roam the web to download necessary programs. With Ninite, I don't have to worry about having the newest versions, monitoring multiple installs to minimize downtime, or CD reader issues. I can simply acquire a network connection, tether through my phone in the worse scenario, visit Ninite.com, select from some of the best freeware and shareware applications that suits the user's needs, click "Get Installer," and I have an executable file I can save including all the selected programs. The available application categories include virus scanners, developer tools, CD burners, and more. Check the feature image above.
---
There are also paid options. Ninite Pro enables you to patch your entire domain for $20 to $185 monthly. Ninite Updater monitors your software and notifies you when updates are available for $9.99 annually.
Work smarter, not harder, right?