May 31, 2020 — Jt Spratley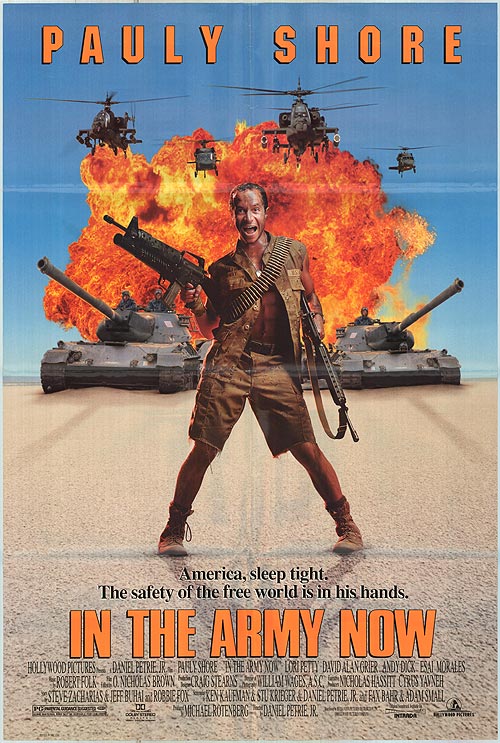 First published on August 15, 2016
I asked Rallypoint about the movie before watching it. The opinions on the movie seemed very balanced between yes and no. I'm giving it a nope. While Pauly Shore did have a few really funny moments, I didn't consider the movie consistent with humor. Many times, the things he does are simply annoying.
Anyways. . .
SPOILER ALERT ! !
---
Bones (Pauly Shore) and Jack (Andy Dick) needed to make money after getting fired from a job they worked together. After a quick run-in with some Soldiers in Class-B's, they decided to join the Army Reserves as a MOS they thought would be easy and unlikely to deploy. Soon after, they realize they were wrong. Bones, Jack, Christine (Lori Petty), and Fred (David Alan Grier) end up lone survivors of an ambush and taking up a mission as Soldiers, non MOS-specific.
They saved the day, but I didn't get nearly as many laughs as I'd anticipated within those 90 minutes. I was shocked to see Lynn Whitfield, though. Eye Candy.
Should I rate stuff? Maybe I should.
2 / 5 Cups of Water