May 29, 2020 — Jt Spratley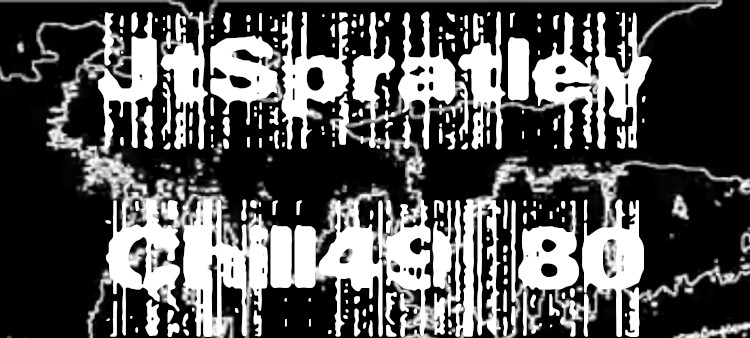 First published on March 11, 2020
Chill49-80 is licensed Creative Commons – attribution and Sharealike. It was originally released in 2015 on SoundCloud for others to do as they please with the finished track. I only care that I'm credited somewhere, similar to how MC Caribbean and derl8we did in their YouTube videos.
---
After releasing my first album at the end of 2019, I wanted to distribute my first CC track. So, I arranged and mixed it better before pushing it through Soundrop. I like it and want to ensure everyone has a chance to hear it on their favorite music platform.
I don't want to trick someone into paying for something they can download for free.
I don't want to trick someone into using it for something so I can sue them over licensing for royalties.
But my decision to aggregate Chill49-80 may have been a bad move. Apparently, there are complications with releasing CC music on Spotify, Apple Music, etc. I've asked plenty people about how to do this correctly:
What's the best (right) way to distribute #creativecommons (#CC) music to music platforms? I don't want to bother @creativecommons too much. @ArisTake , any thoughts? Great book, by the way.

— Jt (@GoLiveLively) March 3, 2020
The best options I've received:
Use Soundcloud, Tribal Music, Free Music Archive, YouTube, Vimeo or others which truly support CC licenses
Don't aggregate creative commons music
I think this is important because there musicians that just want to put their music out there for other to hear without legal ties. I have tracks like that. But this seems like a road less traveled.
I'll write about this again when I get some progress.
Again, Chill49-80 is Creative Commons. Don't pay to enjoy it. Listen to Chill49-80 for free.
Download Chill49-80 – WAV.

sha512 - 39417ad074ea3209b881b58f75db098bc32839a7d5bd5eccc3de1150f03be883350f5ca1aac30040cb15b86528c3211e135ea6df0d2afb1e5a8e282351033618
md5 - c907941d32d1625848bdd488ca14c874

Check the checksums with CLI or GtkHash.
Tags: music-production