February 18, 2022 — Jt Spratley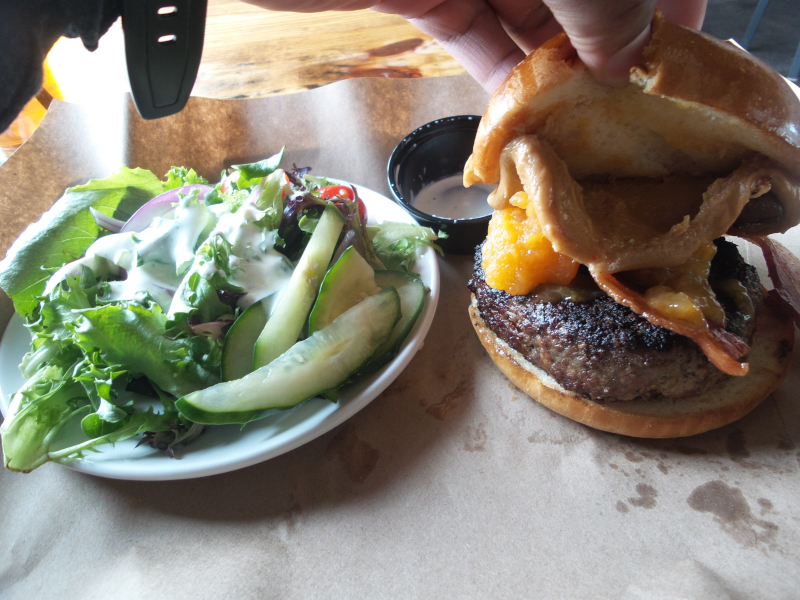 I like peanut butter and jelly burgers. I've loved peanut butter since my days of barracks rooms and Army field exercises, FTXs they were called. In this short blog I'm going to talk about my favorite PB&J burgers... because why not?
---
Salmich's - Norfolk, VA
I overheard a conversation about Salmich's selling PB&J burgers and instantly made it a priority one mission to visit the place that weekend.
"Thick sliced bacon, beer battered jalapeños, with a coat of creamy Peanut Butter, drizzled with hot pepper jelly, smothered with pepper jack cheese"
I remember walking into a small, well decorated restaurant and ordering that burger with excitement. Took them at least ten minutes so I caught up on reading.
The burger is delicious. I don't have any special story to explain the taste.
Union Ale House - Virginia Beach, VA
I don't remember how I learned about Union Ale House, but I love that place. They have great local beers. They have a nice bar setup. The group seating was comfortable and plentiful (usually) with more than enough TVs to catch a game. The outdoors section wasn't bug infested, though it is occasionally loud since its beside a main street. I wrote a lot of personal blogs and read quite a few books in that restaurant. Oh, right, the PB&J burger.
"House made peanut butter, habanero peach jelly , thick cut bacon"
I'll admit that I did a "foodie" and took a photo of my first PB&J burger and it was here. That burger is part of my "Where Did the Time Go?" album art. Just a fun fact.