May 25, 2020 — Jt Spratley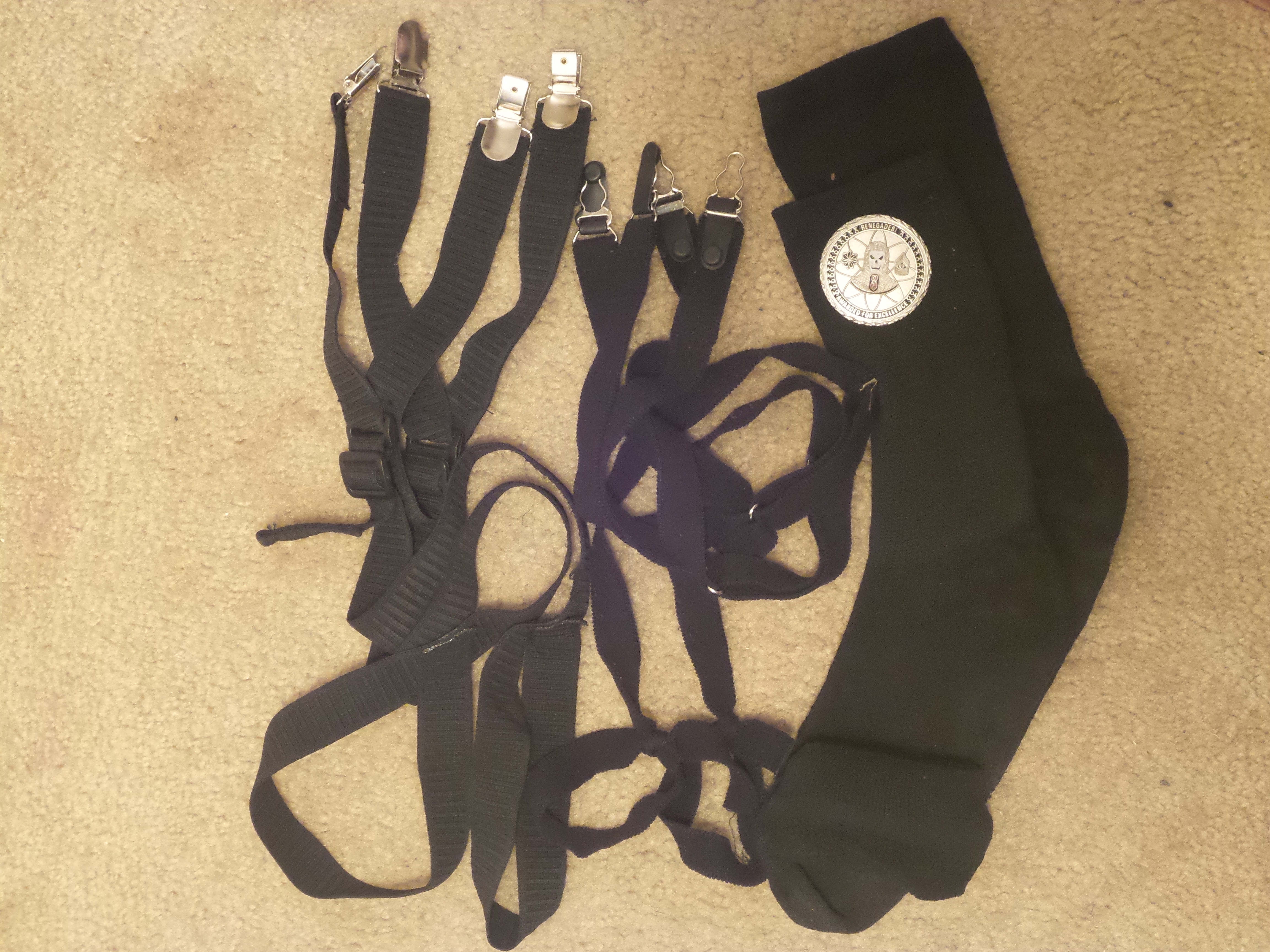 First published on July 23, 2018
Below are 6 ways I improved my time in Army dress uniforms.
---
1. Shirt Stays
Shirt-stays are simply two smaller belt suspenders you wear under your pants to pull your dress shirt down with your socks. Suddenly, you don't need to worry about tucking in your dress shirt anymore. There's different material and styles that feel different. Some clip to the top of your socks and others wrap around your foot before putting on your shoe. The clip can rip thin socks while the wrap might rip apart or travel up your leg if too tight. When my wrap (stirrup style like these) wraps rip, I just tie it in a knot comfortable enough not to affect blood circulation. My Y style (similar to these) feels more durable but the internal sewing scratches my legs. Real Man Real Style goes deeper into the topic.
2. Thin Rack
I never bought a Thin Rack because I don't like the look and its one solid piece you can't update. I was active short enough to add another medal every year. But this seems to be a durable time-savor if you don't care, or need, to update your rack often.
3. Cardboard
Yes, plain cardboard. Two strips to align your rack with badges above and your unit awards with regimental insignia can be a vast improvement to your dress uniform. Some uniforms look more like 3D images popping out of a book. Where's your Gerber and shoe box for those new running shoes?
4. Comfortable socks
I honestly rarely wore thin dress socks in lieu of black cotton/polyester athletic socks I wore in ACU's ABBR and gyms. I don't remember anything against it in AR or DA PAM 670-1. Black socks are black socks.
5. Comfortable insoles
I wrote a small bit about insoles years ago but, to summarize, I recommend replacing the included insoles with more comfortable ones. It is possible to be more comfortable while standing in formation during inspection.
6. Your highest command coin
Everyone has a story behind their coins. Some units' culture include coin-checking others. If you enough to keep one in a dress uniform jacket, consider it. You don't want to owe beer because your leadership didn't warn you or because your the FNG. Hopefully, you're not reading this while waiting on S-4 to check for ID 10 Tangos.
Spell it out.
Unrelated, for those that don't wear a dress uniform anymore but could use help with getting a great suit or interview preparation, SuitingWarriors is worth checking out.
Tags: military